On October 19, 2019, 26 delegates led by Elder Wang Dezai from Bible Society of Singapore paid a visit to Shanxi CC&TSPM. President Rev. Kang Jiesheng and Chairman Rev. Zhang Enlai received the delegation. The two sides exchanged ideas in terms of church ministries.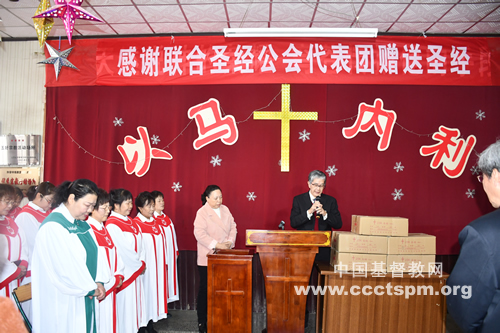 Rev. Kang Jiesheng addressed welcome to the delegation from Bethesda Frankel Estate Church and introduced to the guests the local culture as well as historic evolution in Shanxi. Rev. Zhang Enlai showed the historic development and outcomes of the church ministries in Shanxi, and gave a detailed explanation on the Indigenization and Contextualization of Christianity in China upheld by Shanxi CC&TSPM.
The two sides then had a discussion on corresponding concerns in depth. In the end, on behalf of the delegation, Elder Wang Dezai gave heartfelt thanks to Shanxi CC&TSPM and offered an invitation to come to visit Bethesda Frankel Estate Church.
The delegation paid visits to Qiaotou Street Church affiliated with Taiyuan CC&TSPM, historical tourist attractions like Jinsi, Pingyao Ancient Town, Dayang Ancient Town and "Six Blessings Tavern" in Yangcheng. They also donated Bibles to the churches in Jincheng.