On July 17, 2020, Zhejiang Theological Seminary conducted a service and a graduation ceremony for the class of 2020 graduates. The live stream of the graduation ceremony was also available online for those who failed to attend due to COVID-19.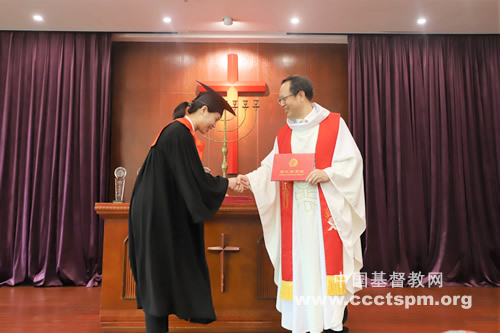 43 graduates this year received their graduation certificates, including 17 with bachelor of Divinity degree, 19 with diploma in Biblical Studies and 7 with diploma in Sacred Music.
On the same day, there was a graduation ceremony held in Anhui Theological Seminary for the 2020 associate college graduates. Rev. Chen Tianyuan, chairman of Anhui TSPM and president of the seminary conferred 24 graduates with college diplomas and addressed the ceremony.
(Translated and edited by Bei Sang)