Affected by COVID-19, Northeast Theological Seminary rescheduled the 2020 enrollment exams on September 16 and 17. 99 candidates took the exams, with 40 candidates for undergraduate program, 19 for transfer undergraduate program and 40 for secondary vocational program.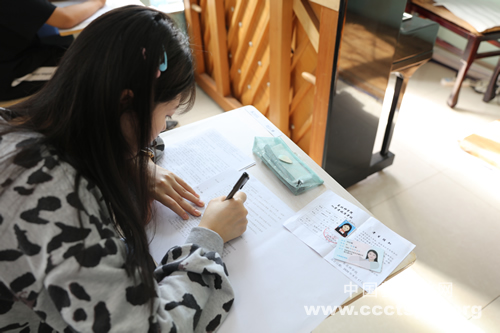 During the interview session, two groups of examiners, consisting of staff members of Liaoning CC&TSPM and faculty members of the seminary, examined each candidate from Biblical knowledge, current affairs, laws and regulations, testbook knowledge, to social norms, etc.
The contents of the written test involved the knowledge of Christianity and the comprehensive exam, such as the history of the Hebrew nation, the ecclesiastical history, the renewal of theological thinking, the indigenization and contextualization of Christianity in China, Chinese, English, etc.
(Translated and edited by Bei Sang)