We cannot know on earth how many volunteer teams got involved and how many private vehicles had been mobilized to deliver fresh vegetables and rice for Wuhan citizens during the COVID-19 outbreak. These people worked day and night, busying themselves only to ensure local households had enough food supplies during the lockdown. Many of them are young Christians and it is fair to say what they've done was primarily driven by a loving heart.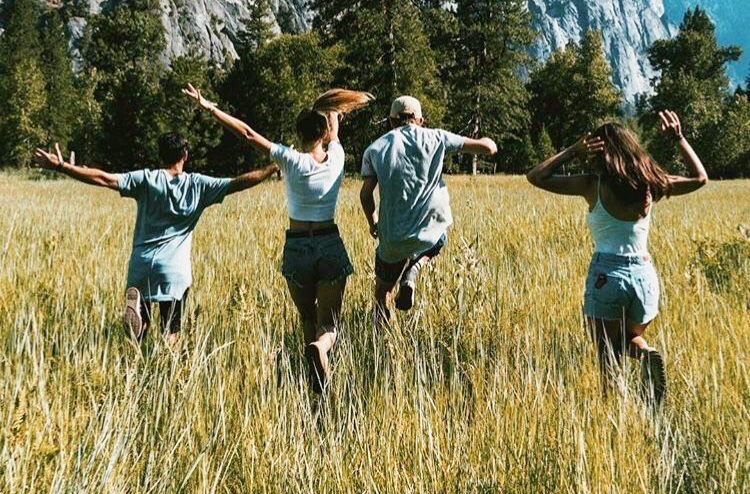 Xu Shishuo, as a member of Wuhan Antioch Love Rescue (hereinafter referred to as the ATO rescue), comes from Zhongnan Theological Seminary. A few times when I tried to reach him for more detailed information about the work done by the ATO rescue, he played it down and simply said that he was touched by what he'd seen each and every day.
Brother Liu Bo, a close acquaintance of mine, answered my question. He said that among all things that happened, he cannot tell which is the most special and touching because each and every moment is so special and touching.
Xu, a "post-90s" boy, was assigned to deliver medicines, anti-epidemic supplies and daily necessities like rice, flour and vegetables to the households in need. This young man was responsible for Qingshan District which is far from the city center. He said that sometimes a single task might cost him nearly three hours long.
Such a spontaneous motorcade finished nearly a thousand tasks during the hundred-day long battle. They had accompanied a pregnant mother who stuck in Wuhan and was about to give birth, comforted a mother who was heartened for losing her son due to the virus, assisted migrant workers who could not go back home because of the lockdown, etc.
People in the city of Wuhan heard and shared moving stories of these volunteers, involving the real ones of these people who risked their lives to help others in this virus-hit city.
Here's a message writing to the ATO rescue: "Dear love from ATO, it concerned me when I saw you sent supplies till 11 in the evening. We did not expect you to come until the next day......May you all be safe and blessed when you come in and go out. (From Mary)"
Wuhan is home to nearly a dozen million people. Each family experienced their sorrow, or joy, or separation, or reunion, or sad stories, or joyous moments, or terror, or frustration, or tremble, or tears for being segregated from their family members. The weal and woe shared by them were beyond words. Right at this moment, it was the young people from the ATO rescue who showed their courage, unyielding bravery in face of disasters, and love at its utmost. God bless them.
Here is an anonymous message to the ATO rescue: "Thank you! I am a close contact but tested negative. I am about to be transferred to the Fangcang shelter hospital. Masks are in shortage. But I am very grateful to receive the supplies from you, which makes me feel warm in such gloomy days. May you all happy and safe!" The ATO rescue replied: "May you recover soon. God loves every one of us!"
We'd been working on delivering masks, disinfectants and protective suits in Zhongnan Theological Seminary. The ATO rescue was who we met frequently during this time. We were glad to offer assistance to them, like providing masks, protective suits and gloves. They were two in one car traveling across the city to offer supplies from door to door. The twenty-something Shiling is my fellow worker. As a member of the ATO rescue, he had done a lot during the outbreak like what his parents had done in the anti-flood frontline over two decades ago. The tradition of social service ministry in Hubei churches has been passed from generation to generation. They become the busiest people in Wuhan, who are heroes in harm's way.
Brother Liu Bo and Xiao Wang are two of those "warriors" who made deliveries for the Seminary dozens of times. They brought rice, noodles, eggs and vegetables when we were running out of food. Used to be a lawyer, brother Liu now works as an HR manager. Every time after he unloaded the supplies, he often asked us a few questions about the Bible. Before he left, he always said that he couldn't wait to see churches open again so as to worship God. Brother Zhou Qi started the ATO rescue with fourteen key team members. Each member is with a clear division of labor to fulfil personal duties according to their capabilities -- transporting, online reception, outreach, recording, and psychological counselling. They told me that they were still working on the post-epidemic psychological support. Its purpose is to "let the company of every second be felt warm". It is genuinely well-blessed to fight the virus together with the ATO rescue heroes. May God keep watching over them!
The Bible refers to Daniel and several other young people, who were good-looking and knowledgeable. They were of purity in heart as lotus flowers, untarnished and always held fast to their faith, which made a good testimony of the Kingdom of God. Now in Wuhan, we have people like them who manifested bravery in what they'd done. They are willing to self-sacrifice and do good for the sake of others in face of adverse situations. God bless these young handsome people!
The original article is written by Zhang Wenhua, teacher of Zhongnan Theological Seminary, and published in Tianfeng (Vol. 491) Nov. 2020.