Many pastoral staff have raised the same question: how to effectively shepherd the aged believers who have found their faith in the Lord for many years? These believers have lived a faithful life for dozens of years. As long as the church gate opens, they are always the early-birds coming for Sunday services or prayer meetings. In spite of the temporal church closure during the pandemic, they only feel relieved after putting their tithes in the offering box of the church. Their commitment and love for church, as well as the loyalty to the Lord set a good example for young believers. Therefore, clergy and church members expect that I can shed some light on how to understand both the mental and physical state of senior believers and how to better satisfy their needs, in order to provide proper pastoral care for them in the church.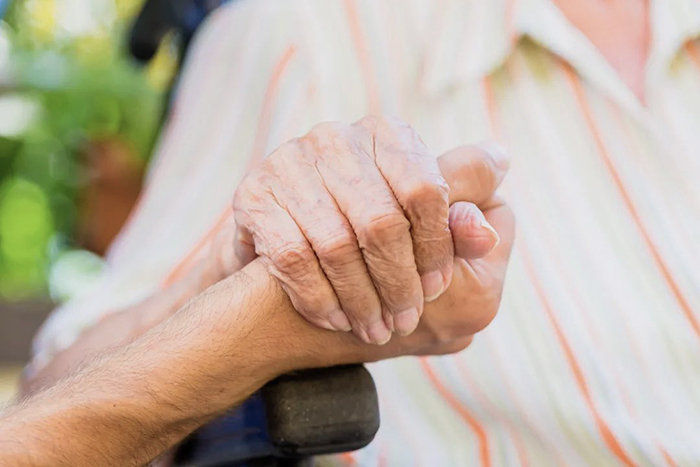 Indeed, many aged people may feel their brains "less sharp than before": when they get older, some organs begin to deteriorate and their physical condition is no better than before; some old people even become ill-tempered -- they often get angry with their family members or brothers and sisters in the church, and then complain to a pastor; some moan about getting older and being maltreated by their family, or someone stealing their possessions, or the improper care of the care worker, etc. How on earth can we shepherd these senior believers who have stayed in church for decades, in order to help them live a happy and healthy church life?
First, we should know that ageing is associated with the decline in the functions of brain nerves and body organs, triggering different emotional reactions and behavior. It requires attention to someone with chronic diseases like diabetes and hypertension, or a high risk of Alzheimer's disease, because these may have some bearing on the blood supply to the brain. Only if accepting the mental and physical changes caused by ageing can we learn to comfort them and further provide pastoral care to them.
Here are a number of things that pastoral staff can do when confronting senior believers in the church.
Encourage them to do more exercise
Churches can open singing class, praise dance class, and so forth. Regular exercise exerts positive influences on physical health. On the one hand it is good for heart and brain; also, workout and music help increase positive emotions on the other hand. Researchers reveal that only a 20-minute brisk walking, and singing or listening to five songs per day can allow neurons to form better connections with each other in the brain. The reason is doing exercise is beneficial to maintaining the growth of the chemical substances for neuron health and cellular repair capability, in preventing and enhancing the functions of brain and body.
Encourage them to keep learning
Churches can also organize various groups for Bible study, Scripture recitation, etc. Regular learning and knowledge practices are able to delay the occurrence of neurodegenerative disease and improve brain health, flexibility and memory.
Encourage them to learn more living knowledge
Churches can hold living knowledge seminars and encourage them to eat more food good for heart and brain health, and to change unhealthy eating habits. For example, high intakes of vegetables and food with high fiber and low sugar are of great help to heart health, and can help reduce the risk of cardiovascular diseases and many other chronic illnesses.
Encourage them to engage in social activities
Churches can encourage senior believers to take part in congregational activities like fellowship meetings, prayer meetings, etc. When people get older, they may feel less capable of handling things they desire to do, leading to thinking less and doing less. If things continue this way, the lacking in intellectual stimulation may cause the brain to process information slowly and produce negative emotions. Studies show that those without social life may be at higher risks of Alzheimer's disease, depression, etc.
Encourage them to care about each other
One usually suffers hearing loss when getting older. Under this circumstance, old people with less intellectual stimulation may have a sense of loneliness because they cannot partake in social activities. When they are in the public space, the overwhelming noises make it even hard for them to hear clearly. So gradually senior people have to withdraw from social life and end up isolating themselves. People should be aware of these living conditions and show concern and care for the elderly.
Know their anxious feelings
The sense of futility in life. As time goes by, many old people who live on the labors of others feel feeble and see themselves as a burden to their family and the society. With such inferiority feelings and a sense of futility, senior people are at a loss, which makes them lose heart or even feel pessimistic and desperate about life.
Loneliness as if being left in the cold. Not just gray hair and wrinkles, aged people also feel painful because of emotional numbness and loneliness. Given that both self-care ability and activity space are diminished, senior people often feel helpless and abandoned by the society and their relatives. Being in the state of melancholy, unease and sadness makes them become indifferent to the changes in the outer world.
Barriers to communication. Due to the aging body and age-related illnesses, old people often have problems with speech, as well as vision and hearing impairments. Inaccuracy and ineffectiveness occurring in communication may result in irritability, rage and noncooperation.
It is inevitable to become older. Churches should make more efforts in shepherding senior believers to confront it with a proper mindset: although the body is aging, we have faith in eternal life. As Saint Paul said, "Therefore we do not lose heart. Though outwardly we are wasting away, yet inwardly we are being renewed day by day. For our light and momentary troubles are achieving for us an eternal glory that far outweighs them all. So we fix our eyes not on what is seen, but on what is unseen, since what is seen is temporary, but what is unseen is eternal." (2 Corinthians 4:16-18)
Author: Feng Shuxian
Translator: Bei Feng