On June 29, 2019, Hongshan Gospel Church conducted a dedication ceremony in Wuhan, Hubei. Nearly 200 church members along with staff members from fellow churches came to witness this moment.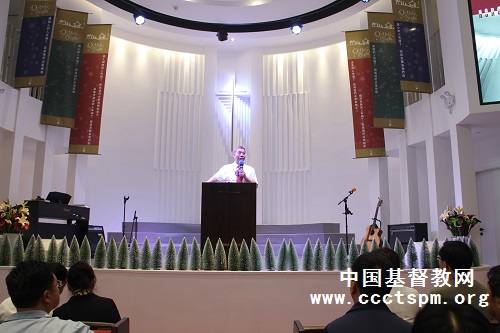 The dedication ceremony was hosted by Rev. Zhu Zhiguo, chairman of Hubei TSPM. Rev. Jin Da cited verses from Nehemiah 2:17-18 and gave a sermon entitled "Let us rise up and build". Rev. Jin shared the message that "spread, practice and accomplish the vision once you receive it".
Rev. Zhu exhorted the congregation to build up the spiritual lives after establishing the holy temple, to make ourselves become more gorgeous, fragrant and pleased by God.
At the dedication ceremony, Brother Duan and his wife shared their testimony of leading a harmonious life instead of frequent quarrels in their daily life due to God's leading.
Learnt about the financial difficulties when building the church, they lent money to Hongshan Gospel Church and under the guidance of the Holy Spirit they would like to turn the loan fund into their donation to the church.
In singing and dancing, the dedication ceremony held in Wuhan Hongshan Gospel Church was successfully concluded with a cheerful atmosphere.