Philippians 4:12
Peter knows how to live with poverty. Never covet someone's silver or gold or clothes although he was poor and lacking in money. He chose to work in toil and moil to supply himself and his friends.
Paul also knows how to live with wealth. He compared the gifts from Philippians to fragrant offering. 'Acceptable sacrifice, pleasing to God.'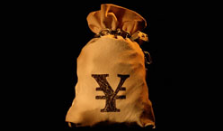 'One should be of integrity and never be wavered by his possessions no matter he is rich or poor'. That is what the ancient Chinese people's rule of conduct. Richness leads to no extravagance, while poverty causes no misbehavior. This is the same rule for God's descendants to discipline and restrain themselves.