Put it down
One year, on the May 1 Labor Day (a national holiday in China), we several teachers had to work overtime grading papers. With no one to look after her at home, Ruirui, who was the daughter of one of my colleagues and was attending the intermediate class in a kindergarten, came with her mom.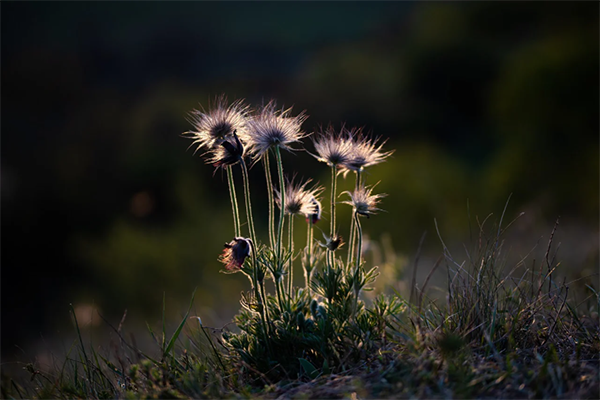 photo by MartinWinkler on Pixabay
Little Ruirui was a rather quiet girl. When we buried our heads in papers, she played her jigsaw puzzle quietly on a desk in the corner. Two hours later, I made myself a cup of tea and stretched my body during the break. As I approached Ruirui, I saw her drawing with colored pencils.
"Ruirui, have you finished your puzzle?" I came over and asked her.
Lifting up her round little cheek and blinking her big and black eyes, this shy girl saw me and seemed unsure of how to respond.
"Just the eyes!" She tried not to confuse me, so she held up her puzzle to show it to me. It's an unfinished jigsaw puzzle featuring Snow White and the wicked witch queen, with only the witch's eyes to be completed.
"Why not complete the eyes in the puzzle?" I asked with curiosity.
"The witch cannot see Snow White without the eyes. I wish Snow White could have more happy times!"
"Without the eyes, you can't call it done!" I deliberately pulled her leg.
She hesitated for a few seconds and then put down the last two pieces of puzzle in her chubby little fingers." I just want her happiness to last a little longer. It's no big deal to be unfinished!"
The wish of this little angel before me suddenly softened my heart.
In this era of advocating success and enjoying a sense of achievement, everyone yearns for success. They spare no effort to pursue success and demonstrate their abilities, even if it means hurting someone else for the sake of so-called "success".
For the weak, the apostle Paul told them, "Therefore, if what I eat causes my brother or sister to fall into sin, I will never eat meat again, so that I will not cause them to fall." (1 Corinthians 8:13) Paul would rather give up his right and freedom, for the sake of those weak church members.
"I just want her happiness to last a little longer." Because of their concerns for the feelings, needs and spiritual life of others, some are willing to give up their sense of achievement and rights.
Offer yourself
That day Jesus was busy all day. Crowds of people followed Jesus. The Lord Jesus healed the sick among them and taught them the Word of God.
As the sun went down and birds flew back to the wood, Jesus and the crowd were all tired and hungry. Disciples suggested that the Lord could ask people to buy food from a nearby village. But Jesus replied, "You give them something to eat." (Matthew 14:16)
His word perplexed the disciples. They were in the middle of a wild land. There was such a huge crowd of people, and five thousand of them were adult males. How could they feed them all?
So they had to ask the people, and went back with merely five loaves and two fish, which were given by a little kid. Their disappointed and helpless look were obvious, because for so many of them, these food was not even a drop in a bucket.
Was this child the only one with food in this group people? Did those mothers not always take along food for the children in their arms? Were those with physically weak family members totally unprepared? However, only that child gave his five loaves of coarse bread and two small fish to the disciples.
"How can I give them such coarse food?" So they dropped their eyes and shook their heads when the disciples asked them.
"I have some food, but that's only for me. Even if I took it out, it would make no difference because there are so many people. The problem is still there and I will get starved too." Some thought too much and therefore gave evasive answers.
Only that little kid was not shamed of his bread and fish when the disciples asked him; nor did he hide the food for his own sake. Instead, he gave what he had without any hesitation.
As a result, everyone on the scene experienced the indelible miracle of their lives -- that Jesus fed over five thousand people with five loaves and two fish donated by an innocent little child.
"Mine is too little and too small to give. There are so many of them who have 'five bags of gold' and 'two bags of gold'. I am not going to complain, 'One who lives a neglected life should lead a proud, unique life.' But I think I should give a chance to those who possess more and better." People who underestimate themselves often do nothing and let the chance slip by.
"A single tree does not make a forest. Even if I give everything I have, nothing will change. So why do I make the unnecessary sacrifice and get myself into trouble? I can see the situation and let others give first before I react." The shrewd one may calculate many times and then decide whether to give or not. They evaluate the time and gesture to give, which definitely will not be pleased by God.
Offer ourselves completely, like that innocent little child who took out all his five bread and two fish. Surely we will experience His omnipotence.
"Unless you change and become like little children, you will never enter the kingdom of heaven. Therefore, whoever takes the lowly position of this kid is the greatest in the kingdom of heaven." (Matthew 18:3-4)
Author: Liu Lingwei
Translator: Bei Feng