On November 1st, Xiating Church held an inauguration ceremony and thanksgiving service in Xianyou County, Putian City, Fujian Province.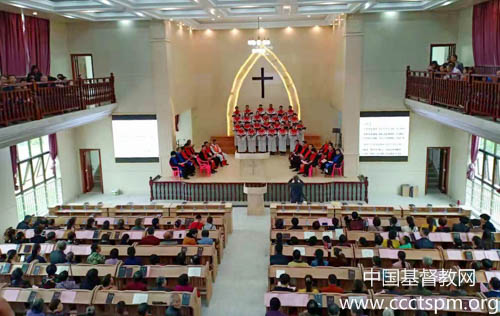 At 9:00 a.m., Rev. Yang Hongxia presided over the thanksgiving service. Rev. Lin Delai, Vice President of Fujian Theological Seminary preached a sermon with the title 'Serving with the Fragrance of Jesus'. Quoting verses from 2 Cor 2:14-17, he encouraged brothers and sisters to triumph in Christ, and spread the fragrance of loving the Lord, sacrifice, Christ's virtues and preaching the gospel. Rev. Lin blessed the church to be a sanctuary of spreading the fragrance of Christ and bearing witness to Christ. Praise be to God!
Sixteen pastors and teachers read verses and responsive scriptures for the dedication ceremony. Nearly a thousand church members witnessed this solemn and holy moment together.