On the morning of August 17, 2020, Inner Mongolia Autonomous Region CC&TSPM conducted an ordination in Holy Grace Church in Hairlar District, Hulu Buir City.
Those who were ordained as pastors included Jia Changcheng, Chang Liling (female, Kyrgyz), Meng Ying (female), Yang Yanfeng (female), Wu Dongpo, Li Lijun (female), Cao Yongli (female), Wang Jiahui (female), Ai Xiuqin (female), Chen Lixin (female), Xu Xiumei (female), Zhang Yuhuan (female), Hong Guang (female, Mongol), and Yang Hongxia (female).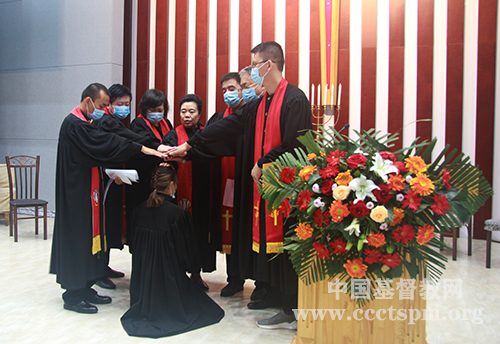 Liu Hongxia (female), Wei Zhongying, Jia Jinrong (female), Zhou Fengrong (female), Dong Guimin (female), Du Yonghua (female, Evenk), Ma Chunyan (female), Wang Jianmei (female, Russian), Xing Jingfang (female), Mu Xiufang (female), Yin Xiuyan (female), Gong Chaoyong, Wang Qianjing, and Lu Guanglai (Evenk) were ordained as elders.
Among those 29 newly-ordained fellow workers, 5 are ethnic minorities of Kyrgyz, Evenk, Russian, and Mongol. They will help facilitate the development of the gospel ministry among ethnic minority groups, and satisfy the demands for the sacramental ministries in local churches.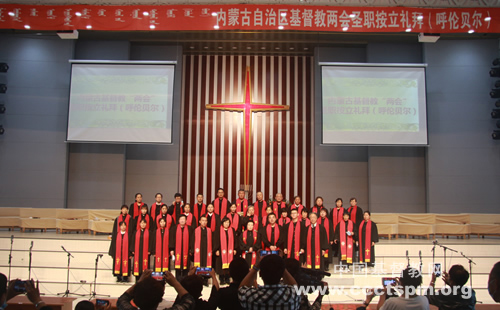 Til now, there are 87 clergies, 43 churches and church-affiliated fellowships in Hulun Buir, the city with the largest land area in China.
(Translated and edited by Bei Sang)