On the morning of August 23, 2020, Yunnan CC&TSPM held an Ordination Ceremony in the Trinity International Church, and ordained five preachers as pastors.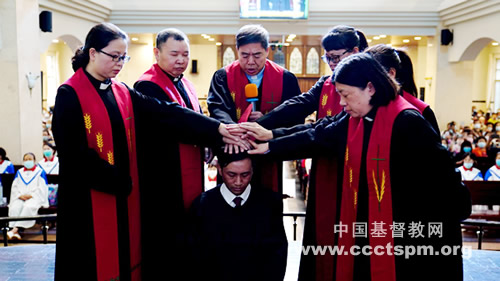 Rev. Luo Shuyin, associate secretary general of Yunnan TSPM and deputy director of the church, preached a sermon entitled "Good Shepherd" to encourage the ordained fellow workers to serve His church wholeheartedly as His faithful servants.
After the sermon, Hai Jinhua (Lisu), He Binbin, Qian Yuhang (Yi), Huang Shineng, Yue Zaoying (Jingpo) were ordained as pastors.
(Translated and edited by Bei Sang)