Recently, as the temperature suddenly dropped in places of Liaoning Province, churches in Liaoning Province donated fruits and agricultural subsidies to Northeast Theological Seminary -- the cradle of clergies in the northeast region of the country -- to express their love and care.
On September 25, 2020, Elder Li Desa, leader of Xingongjie Church in Xinglongtai District, Panjin City, sent 250 kilos of newly-harvested good quality rice to Northeast Theological Seminary.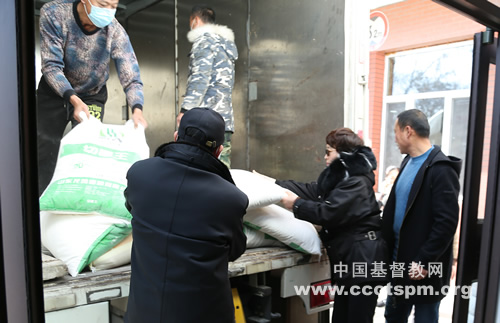 Early this November, when the seminary began the normalized lockdown management, Rev. Hou Yujie, vice chairman of Liaoning TSPM and chairman of Yingkou TSPM, organized local churches to donate 2500 kilos of apples and 1000 kilos of tangerines. On November 16, donations were sent to the seminary, including another 5000 kilos of apples, 1000 kilos of bananas, 50 boxes of jellyfish as well as a nearly 200 kilos pig.

On 17th, Elder Chen Yongsheng, church leader of Fuxin Church, delivered 1000 kilos of eggs to the seminary.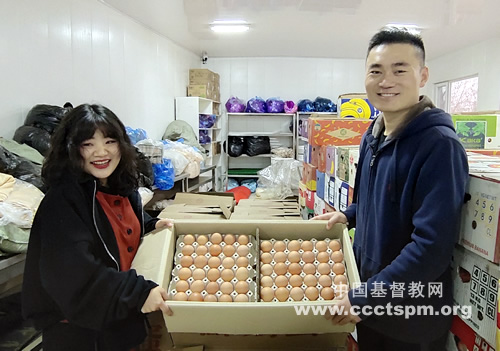 On 20th, Elder Fang Zhicheng, chairman of Panjin TSPM, sent 2900 kilos of newly-harvest rice, 20 packages of flour, 80 barrels of soybean oil, nearly 400 kilos of pork, and 7000 kilos of rice on the way.
Previously, Hedong Church from Fushun City has donated 700 CNY's worth of self-made good quality soy source to the school cafeteria. Chenxiang Church from Shenyang City has donated 500 kilos of rice.
(Translated and edited by Bei Sang)