On November 28, 2020, Fujian CC&TSPM conducted an ordination ceremony in Xiaxihe Church, Jian'ou City. Two staff members Wang Xiaojing and Lin Xinning were ordained as pastors.
Rev. Lin Delai, vice president & general secretary of Fujian CC, preached a sermon entitled "Pastors' Identities". He shared the contents with four subtitles, namely "the Loyal Soldier", "the Diligent Farmer", "the Fisher of Men", and "the Unregretful Worker".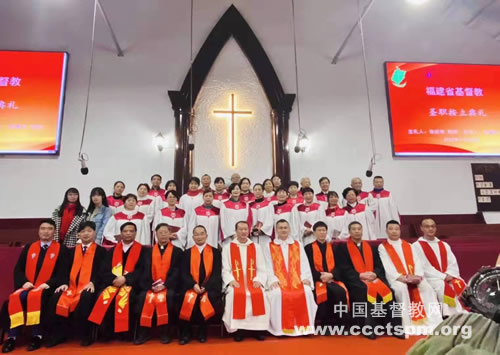 The ceremony ended up with the benediction given by Rev. Zhang Jiyou.
(Translated and edited by Bei Sang)