As the Chinese New Year is just around the corner, Rev. Wang Jun, president and chairman of Shaanxi CC&TSPM, together with other six staff members, visited and sent the New Year's greetings as well as regards to senior pastors and predecessors of churches in Shaanxi Province on February 3, 2020.
They first visited Tian Quande, former vice president and chairperson of Shaanxi CC&TSPM, and honorary president of Young Men's Christian Association (YMCA) in Xi'an. Rev. Wang Jun recalled the old days when he worked for YMCA with predecessors like Tian Jingfu and Tian Quande in the 1980s, and saw it as a precious experience as their fellow workers. He also mentioned that there's a close tie between YMCA and the church.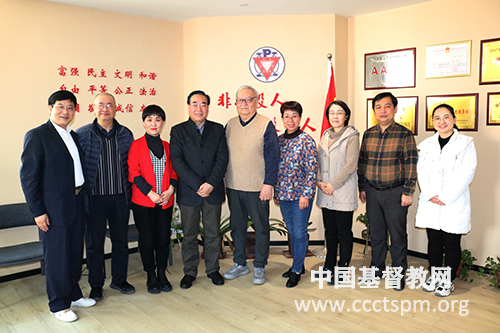 In the afternoon, the seven-person team went to Gaoling District Church of Xi'an City, visiting and regarding Rev. Wen Jizhong. Rev. Wang Jun learnt about the church's measures of epidemic prevention & control and pastoral caring ministry. He appreciated the work done by senior pastors and predecessors for Shaanxi churches.
"Stand up in the presence of the aged, show respect for the elderly and revere your God." (Lev. 19:32) Respecting and caring for the elderly are not only traditional Chinese virtues, but biblical teachings as well.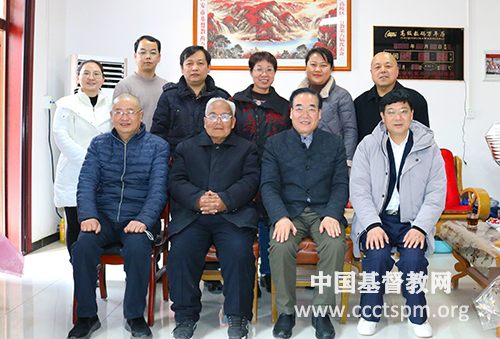 Shaanxi CC&TSPM practices the virtue and follows its tradition to extend their regards to senior pastors and predecessors before the lunar New year, who are as valuable as church treasures.
On February 1, Jilin CC&TSPM subsidized 50 impoverished grass-root clergies with 8000 CNY as living subsidies per person. Five of the recipients are students of Nanjing Union Theological Seminary.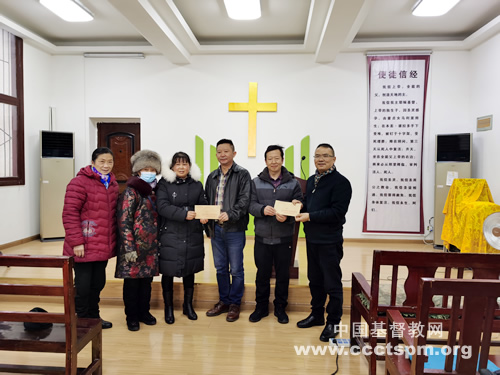 From January 25 to 31, Sichuan CC&TSPM visited churches in Chengdu, Nanchong, Bazhong, Deyang, etc., extending their regards to 50 grass-root clergies and funding 25 senior clergies and poverty-stricken church staff members. The total sum amounted to 15,000 CNY.
(Translated and edited by Bei Sang)