On the evening of March 31, 2021, Zhejiang Theological Seminary conducted the Good Friday worship service, attended by all students and faculty members. The sermon delivered the message that the cross is rich with connotations of forgiveness, perseverance and intercession. At the Holy Communion, the choir performed We Eat the Lord's Supper, and the participants repented and prayed. With gratitude in their hearts, they then ate the bread and drunk the cup of the Lord.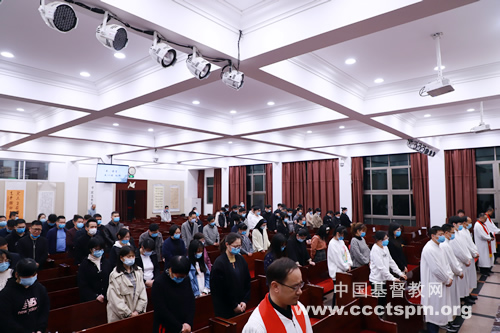 On the evening of April 1, Henan Theological Seminary held the liturgy of the Eucharist, to remember the agape feast that the Lord shared with His disciples.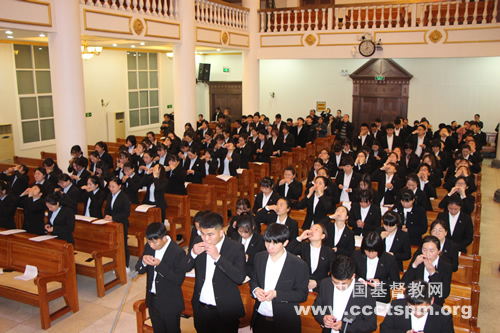 On the same evening, Jiangxi Bible School conducted the Maundy service and Holy Communion service in Jiangxi Grace Church. Early the next morning, over 100 people of the school participated in the re-enactment of the Lord walking the Via Dolorosa.
On April 2, Fujian Theological Seminary held activities themed by "Carry the Cross and Sacrifice like the Lord Did" to commemorate Good Friday. Through hymns and prayers, they meditated on the crucifixion of our Lord. Representatives of faculty members and students carried the cross in turns, trying to reproduce the painful journey that the Lord Jesus took.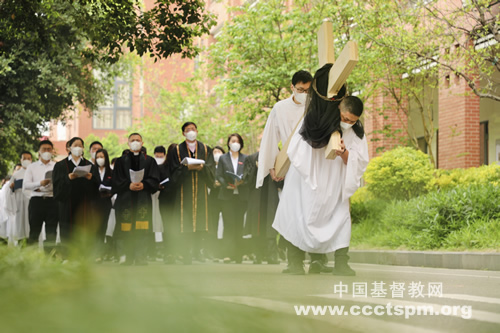 On the same day, Shandong Theological Seminary also conducted a Good Friday candlelight service in the seminary chapel.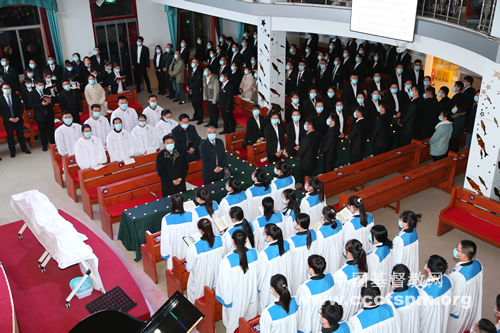 (Translated and edited by Bei Sang)