On April 17, 2021, Sichuan CC conducted ordination ceremonies simultaneously in Yilong County of Nanchong City, Qu County of Dazhou City, Jiangyou City of Mianyang City, and Yucheng District of Ya'an City. Four preachers were ordained as pastors including Liu Yongbi from Yilong Church, Yi Shiwen from Qu County Church, Shao Bin from Youjiang Church, and He Yongbao from Ya'an Church. Peacher Liu Yunxiang from Jiangyou Church was ordained as an elder and Assistant Pastor Wang Xinge from Yanting Church was promoted to a pastor.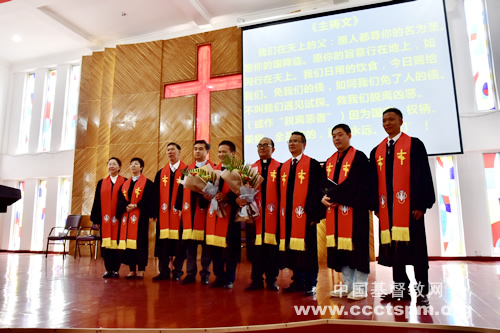 On 25th, Sichuan CC held an ordination in Renhe District Church of Panzhihua City, promoting Assistant Pastor Liu Chao Wu from Renhe District, and Assistant Pastor Shen Qian from Miyi County to pastors.
On the same day, Shanxi CC&TSPM held an ordination ceremony in the East Church of Datong City. Thirty-three clergy were newly ordained at the ceremony.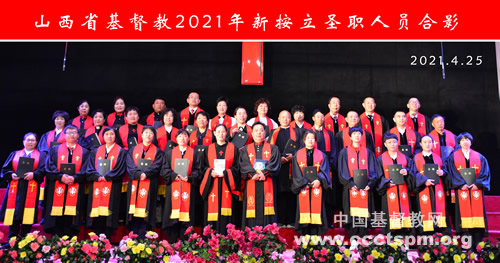 Assistant Pastor Wu Cuixia (female) was promoted to a pastor. Chen Chuanjiang was ordained as a pastor. Another thirty-one staff members were ordained as elders, including Ma Jun, Li Ruisheng, Yang Zhi, Wu Yuemei (female), Li Zhumei (female), Lan Yuchun, Chen Zhanlan (female), Zhang Lianxiang (female), Liu Yuexiang (female), Wang Jinfeng (female), etc.
Translated and edited by Bei Sang.