On July 10, 2021, Xilinhot CC conducted a cornerstone ceremony for building a new church in Xilinhot, Inner Mongolia Autonomous Region.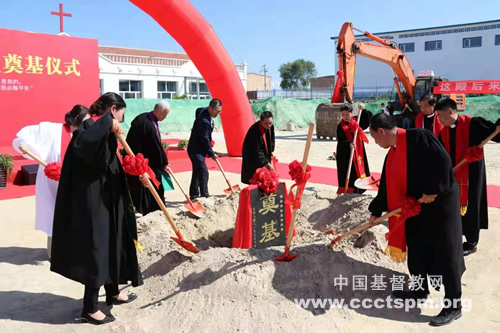 The city of Xilinhot is situated in the Xilingol Grassland of Inner Mongolia Autonomous Region. Its urban population reached nearly 300,000, constituting approximately one third of the whole population of Xilingol League (an administrative division in lnner Mongolia). There are nearly 1000 registered Christians in Xilinhot.
The new church would cover 7,900 square meters, with a construction area of 2,600 square meters. Early this July, it obtained the construction permit after the formalities for land use, blueprint, construction, etc.
Over 300 people attended the cornerstone ceremony, including church representatives from Tongliao as well as 12 banners (a county-level administration region in Inner Mongolia) and counties in Xilingol League, along with church members in Xilinhot.
Translated and edited by Bei Sang.