On the morning of October 22, 2021, Wuxi Church of Jiangsu Province invited Wuxi Red Cross Society to give a first aid training for emergency situations. The training session aimed at raising the safety awareness of church staff members as well as church volunteers and their coping skills for emergencies. It was held in its chapel and attended by 40 people.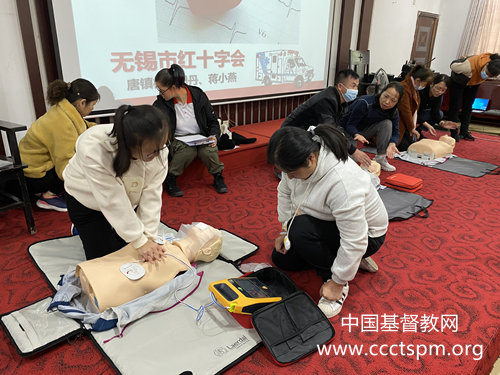 During the training, the instructor elaborated first aid knowledge involving how to perform cardiopulmonary resuscitation (CPR) and artificial resuscitation, and how to use an automated external defibrillator (AED) for emergencies and accidental injuries that might take place in daily work and life. Trainees were then asked to practice the techniques and precautions in a simulated emergency according to what they had been informed.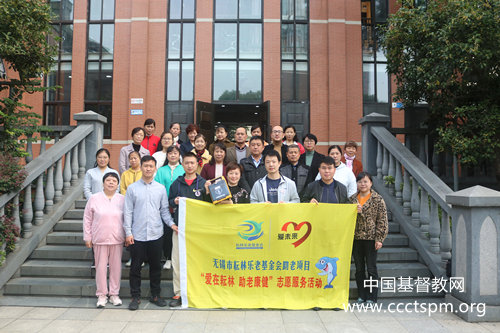 The training ended with the donation of AEDs from "Love, Future" (Aiweilai) Charity Service Center to Wuxi Church.
Translated and edited by Bei Sang.