On the morning of August 21, 2022, Shanxi Linfen CC&TSPM conducted an ordination ceremony in the City Church of Yaodu District. Over a hundred clergies, brothers and sisters assembled to witness this holy event.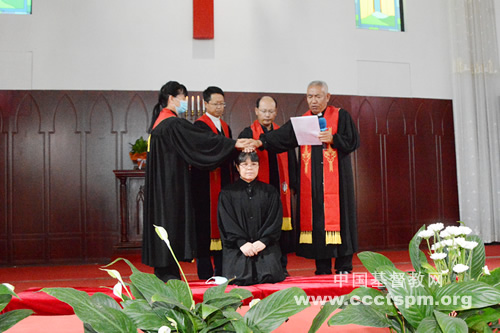 The ceremony was hosted by Rev. Yang Senlin, vice director of Shanxi CC&TSPM's board of supervisors and president of Linfen CC. Rev. Huo Chengxi, general secretary of Shanxi CC, read the announcement of the provincial CC&TSPM on ordination. The ordination team then co-ordained Duan Yanqing (female) as a pastor.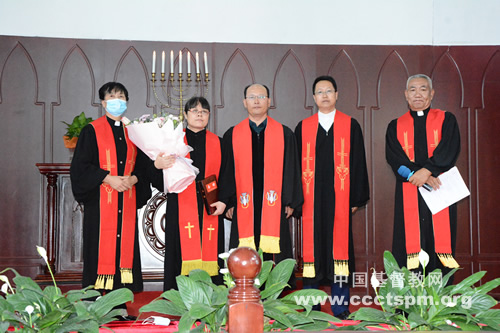 The ceremony is the first ordination of pastors for Linfen CC&TSPM in the past decade. And it served to strengthen local ministry and promote church growth in a healthy and orderly way.
Translated and edited by Beisang.