Each of us can not be completely isolated as interpersonal relationships act as an indispensable part of our daily life. So how should Christians deal with friendship, employment relationship, superior-subordinate relationship as well as many other social relationships?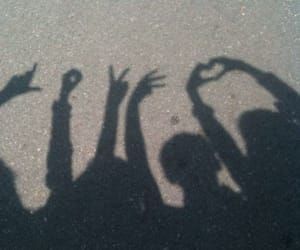 Our Lord Jesus said: "You are the salt of the earth...you are the light of the world...neither do people light a lamp and put it under a bowl. Instead they put it on its stand, and it gives light to everyone in the house. In the same way, let your light shine before others, that they may see your good deeds and glorify your Father in heaven." (Matthew 5:13-16) Christians are not a group of people who live in solitude; on the contrary, we can never separate ourselves from any interpersonal relationships in the real life. When interacting with others, we shall play our role as salt and light to shine and appeal to them, so that the name of God could be glorified.
Paul the Apostle said, "To the weak I became weak, to win the weak. I have become all things to all people so that by all possible means I might save some. I do all this for the sake of the gospel, that I may share in its blessings." (1 Corinthians 9:22-23) Paul always remembered to "save some" and told of Christ with people "for the sake of the gospel". That spiritual way of building interpersonal relationships turns out to be one of his recipes to bear spiritual fruit and even promote the revival of the church.
The principle that Paul followed is to "accept" others. (Romans 14:1) He "complied with" the idea held by "the weak", but it is anything but a compromise. The spiritual and moral strength that he had is demonstrated through the acts of practicing the love of Christ, upholding the truth about His great salvation, "accepting" others in His love and sharing the goodness of the gospel with them.
John the Apostle said, "We proclaim to you what we have seen and heard, so that you also have fellowship with us. And our fellowship is with the Father and with his Son, Jesus Christ." (1 John 1:3) John's experience tells us that Christians shall maintain both horizontal and vertical relationships. From his perspective, only when Christians grow a vertically, spiritually relationship with God and the Son Jesus Christ, they can establish effective, horizontal interpersonal relationships, and therefore can lead others to God and have fellowship with Christ. This enlightens us that the interpersonal relationship for Christians is a "cross-shaped" relationship that develops both horizontally and vertically. In other words, the cross turns out to be the bond of interpersonal relationship for Christians. The cross of Christ is the manifestation of the holy love and the foundation of reconciliation between God and humanity, and people-to-people peacemaking. (Ephesians 2:14-17) From a certain angle, this affirms that love and harmony are two basic elements of good interpersonal relationships. Love is the ethical basis of a harmonious interpersonal relationship, while harmony is the actual manifestation of love in the people-to-people relationship.
So what inspiration can we get from Paul and John's principles of interpersonal relationships?
How can we grasp and apply it perfectly to our real-life interpersonal interactions? The teachings of the Bible illustrate that the social life of Christians should be both worldly and transcendental.
Start a Friendship with Sincerity and Kindness
My faith journey began when a senior pastor, who lives a caring and good spiritual life, entered my life 26 years ago. My first thought of him was that he was such an amicable, easygoing and popular person. Quite many young people then would like to befriend him and study the Bible together, with whom they all established a close relationship. Later, many of those chose to serve in churches wholeheartedly as ministers or became fervent Christians. The senior pastor bears much fruit for he lives a spiritual way of life.
After we became friends, the pastor and I often talked about everything -- sociology, literature, Christianity, theories about other religions, work, family life, human life, and so forth. He's also well up in art and music. Meanwhile, his gradual reveal of the gospel of Christ allowed me to have a better understanding of the truth. I remember, there was a young adult, who was notorious and impoverished. The pastor accepted him though. They soon became very close friends and frequently had heart-to-heart talks. The pastor also encouraged the young man to live a good life with positive upward attitude. Before long, we were both baptized and became Christians. He later had a successful business and gave generous offerings to the church.
It is not hard to see from that story that the spiritual qualities shared by Christians like sincerity, kindness, love and inclusiveness contribute to a healthy interpersonal relationship and bear the fruit of the gospel.
Take a Clear-Cut Stand and Respect Others' Beliefs
In the real-life social interactions, Christians often have to cope with a number of tricky problems correlated with personal belief. The discrepancy caused by different customs and beliefs becomes the stumbling stone for social interactions. So what should we do to tackle these problems?
We shall dare to declare our faith in different social communities, and practice the faith in our daily life. This can help us gain respect from others, even if they may not agree with it. Otherwise, if our faith is ambiguous, we will find ourselves in a passive, confusing and embarrassing situation when it comes to interpersonal relationships.
A brother, who is a busy businessman, works as a regional agent for several national brands. His principle of interpersonal communication is to present a Bible to his client at the beginning to declare his faith. He tends to tell them first that he would rather surrender a part of profits than attend any form of business dinners or banquets. "Honest Business, Mutual Benefit" is the business philosophy that he has long been pursuing. As a result, he has earned the respect of all his clients who admire not only his moral qualities but his faith as well. Spiritual charisma, coupled with good interpersonal relationships enables him to expand the business and become a blessing to others.
Furthermore, it is inevitable for us to encounter the customs conflicting with our belief from a vast array of social interactions like weddings, funerals, housewarming, promotion, class reunions, etc. If we could speak out our faith or what we stand for at first, then our friends or partners may understand us when the conflicts occur; otherwise, people would get us wrong and the relationship could be damaged, thereby unnecessarily annoying us in work and life. If we proclaim our faith with a clear-cut stand, people may show respect and understanding of our faith and our ways to treat others.
Pursue Excellence and Love Neighbors as Ourselves
When interacting with others, be clear that our behavior will be carefully observed by colleagues or friends after we declare our faith. Therefore, we should manifest the qualities of good Christians -- faithfulness, goodness, friendliness, etc. In our work and life, "Do everything but grumbling or arguing." (Philippians 2:14) "Do not repay anyone evil for evil. Be careful to do what is right in the eyes of everyone. If it is possible, as far as it depends on you, live at peace with everyone." (Romans 12:17-18) One should pursue the excellence not only in one's line of work, but in the behavior and characters as well.
As an ancient saying goes, "A moral person is never alone, but always has a companion." Overall these qualities put on love. (Colossians 3:12-14) Not merely a type of behavior, love is more of living a Christ-like life, with gentleness and humbleness. A truly born-again Christian, who can know and live out the grace of His love, will develop good interpersonal relationships, be accepted by others and become the good testimony of our Lord Christ Jesus.
The orginal article was written by Tao Ye, secretary general of Fujian Fuqing TSPM, published in Tianfeng (No. 501), Setp. 2021, and translated by Bei Feng.