We are all aware of, if not experiencing ourselves, the negative impact of the pandemic caused by Covid-19. Public health systems in many countries have been stretched almost to the limit or even beyond; globally, economies are tipping into recession; unemployment has been driven to record levels; poverty has intensified; and racism, xenophobia and religious-extremism are on the rise. Women, due to gender-inequality, have been affected more than men. For instance, according to a new analysis commissioned by the UN Women and UNDP, by 2021, around 435 million women and girls will be living on less than $1.90 a day — including 47 million pushed into poverty as a result of COVID-19. Globally, an estimated 243 million women and girls aged 15 to 49 have been subjected to sexual and/or physical violence by an intimate partner in the last year. Emerging data show that violence against women and girls has intensified since the outbreak of COVID-19. In the Asia and Pacific region, 66% of women reported suffering mental health effects as a result of COVID-19, compared to 58% of men. Women also face a higher risk of COVID-19 infection due to their work at the front lines.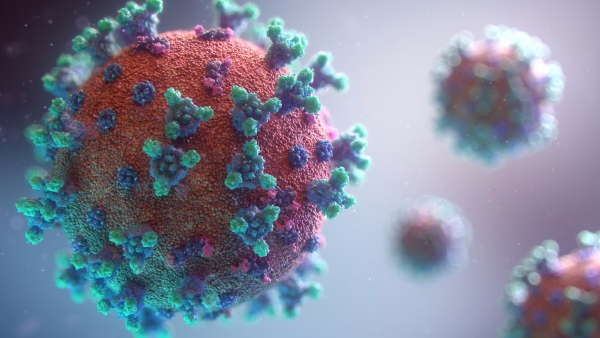 (By: Fusion Medical Animation)
How to combat Covid and to cope with its impact has become the most common challenge for global society. If human beings can work together with collective wisdom to fight against the negative impact of Covid-19, there will be a possibility of turning the challenges into opportunities.
Unexpectedly attacked by the novel coronavirus (in January, 2020), China put forth great efforts to fight against Covid-19 with the strength of the whole nation. It was only by overcoming enormous difficulties that a developing country with 1.4 billion people was able to control Covid-19 effectively within a rather short time, as well as to ensure the basic needs of her people, and to become the first major economy in the world to recover. People in every community and from all walks of life worked together with one heart and one mind to combat the pandemic.
Women also joined in to make great contributions. At the height of the battle against COVID-19 in China, more than 40,000 health workers from across the country, two-thirds of whom were women, rushed to Hubei province, which was the hardest hit by the virus. Religious communities also fulfilled their responsibilities through donations, responding actively to the initiative of suspending all religious gatherings and activities, and postponing the opening of a new semester at all seminaries. According to incomplete statistics, by May 2020, Christian communities had contributed 230 million Chinese yuan(around 35 million US dollars) to the battle against COVID 19. The total contribution from all religious communities was around 131.5 million US dollars.
Comprising the majority of believers, many women actively participated in various types of voluntary work, and Ms. Fan was one of those volunteers. She is a Christian who owns a restaurant in the northeastern part of China.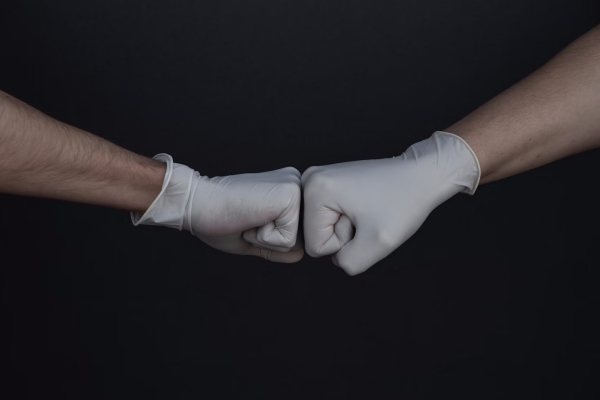 (By: Branimir Balogović)
Early this year, her restaurant business was suspended due to the pandemic. Instead of resting at home, she decided, rather quickly, to do something meaningful. She became a community volunteer during the day and then prepared milk tea in her restaurant in the late afternoon, so that every evening, she would be able to deliver free hot milk tea to those who worked outdoors at night, responding to the epidemic emergency in her city. A cup of hot milk tea warmed those first responders daily as she continued the delivery throughout the entire cold winter. It is also notable that during the first half of the year, though worship at church was halted, online pastoring never ceased. Pastoral care provided to Christians, especially to women and the elderly, helped to keep them healthy in both body and soul, serving as a means to combat the epidemic.
At the press conference in Geneva on September 7th, 2020, the World Health Organization (WHO) claimed that China's positive anti-epidemic outcomes could be attributed to three factors:
1) the important role played by China's huge investment in public health infrastructure at all levels,
2) the Chinese people's sense of personal responsibility and
3) the continuous improvement in the ability to cope with the epidemic situation even when the number of cases had greatly declined.
Of course, ending the pandemic will depend not only on the strength of any single group or country, but on the concerted efforts of the whole world. From the discovery of the virus in January, until March 2nd, China received pandemic prevention materials (PPEs) from seventy-one countries and nine international organizations. We have also taken an active part in global humanitarian relief activities. Since the end of February, China has provided humanitarian assistance to more than 20 Middle Eastern countries that suffered serious epidemic outbreaks. Since March, our country has sent quite a few medical teams, consisting mainly of women, to provide assistance in some countries in Europe, Africa and Asia and also to deliver a large amount of anti-epidemic materials to places where the need was great. The Chinese overseas also played an active role in local anti-epidemic efforts. The president of the European Federation of Jiangxi Merchants, an overseas Chinese woman, appealed to her hometown for help when the epidemic broke out in Austria. Thanks to the generous donations from Jiangxi Province and from overseas Chinese, there was an adequate supply of masks in Kraubath, Austria. The high level of protection this provided brought the COVID-19 infection rate down to zero in this city.
I was asked, as a female seminary professor, to send a prayer to the World Council of Churches to encourage the global Christian fellowship to fight against the pandemic. In addition, the China Committee on Religion and Peace (CCRP), of which I am a member, also donated surgical masks to multi-religious peace organizations in quite a few countries. Two weeks ago, the CCRP organized and hosted a video conference entitled "Solidarity and Cooperation — A Multi-Religious Response to COVID-19 and Shared Well-being." Leaders of religious and peace organizations in twelve countries attended this conference to share their experiences and reflections.
Diplomacy, both governmental and non-governmental, based upon the principles of dialogue, solidarity and cooperation, has contributed to the fight against the epidemic, just as women and faith groups have also played their respective roles. As the world is a "community with a shared future," solidarity and cooperation are not options but imperatives. We pray with faith that the world will continue to come together to cooperate in this fight, overcome the virus soon and turn challenges into opportunities to build a better and transformed community for tomorrow.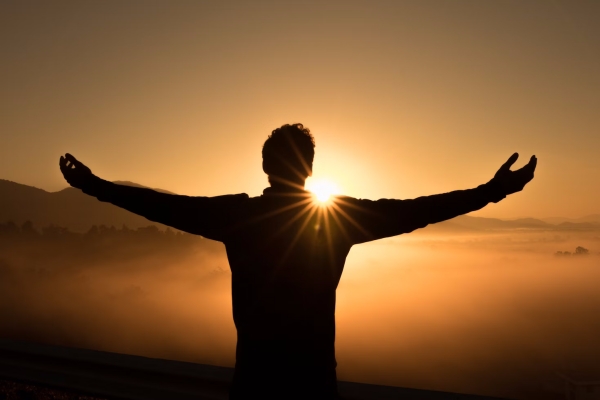 (By: Zac Durant)
About author:
Rev. Dr. Lin Manhong is the Associate General Secretary of China Christian Council and Director of the Department of Theological Education of CCC&TSPM. She also serves as the Academic Dean of Nanjing Union Theological Seminary and Professor of Christian Ethics.
Editor: Xiao Tang