On 23th January 2018, the fourth plenary of CCC & TSPM Social Service Committee was held at the room 306 of CCC & TSPM.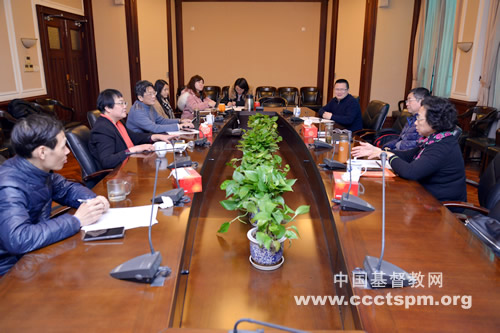 During the meeting, Ms. Jin Wei, Vice President of China Christian Council and Director of Social Service Committee, extended welcomed towards all committee members who gathered in Shanghai on such a cold winter day for discussing and exchanging ideas on charity ministries. Director Jin Wei together with the people present recalled the ministries carried out by Social Service Committee in 2017, and discussed the work to be launched in 2018. She also reviewed the statistics and attainments from the fieldwork of 'Feasibility and Path Study on Branding Christian Senior Service in China' carried out in Heilongjiang Province, Henan Province and Fujian Province, within simply 8 days crossing 8,000 kilometers in August 2017. On the third Saturday and Sunday of October 2017, the Christian charity day of 'Poverty Alleviation', Social Service Committee attended local congregations and gave collective reports, including 'Practice Love and Goodness', 'Donation Worship in Wuhan Chongzhen Church on the Charity Day', 'Willing to Do Good', '67 Church-affiliated Fellowships in Suzhou Carried Out the Charity Day Activities', 'Allievate Poverty and Build a Well-off Society'. They also made further exploration on how to set up 'Online Christian Senior Service in China'.
The committee members had a brain-storming talk on how to carry out the work in 2018, and proposed their own opinions and suggestions on the fundraising for church charity ministries as well as the management. A few buzzwords had been mentioned in the discussion. For instance, churches should place emphasis on environment conservation responding to the saying 'lucid waters and lush mountains are invaluable assets' proposed by President Xi Jinping. Churches can also exploited limited resources to achieve little, but good and realistic goals.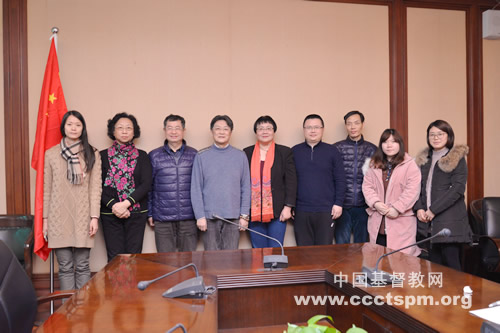 Rev. Kan Baoping, Vice President & General Secretary of China Christian Council, attended the meeting, affirmed the refreshing thoughts brought up from the plenary, recognized the work carried out by the committee as solid and strategic, and encouraged committee members to make persistent effort in leading and pushing forward the nationwide church social service ministries in the year to come.
In the afternoon, the committee held a research group meeting on 'Feasibility and Path Research on Branding Christian Senior Service in China'. The group members attended the meeting, gave a drafted research report with full discussion, and then made a conclusion before submitting to CCC & TSPM.