On 28th October, 2018, Shamian Church in Guangdong Province organized an activity to subsidize education for poor families in Chengjia Yao Autonomous Township, Yangshan, Qingyuan. Up to 28 poor families received God's blessing and a subsidy of 3000RMB.
The donation ceremony was held in the meeting room of Chengjia Township Committee. Subsidy recipients included 28 poor families and two preachers, with the total donation reaching 90,000 RMB. A church member donated over 200 new backpacks for students in this area. Nearly 30 clergy and church members from Shamian Church attended the ceremony.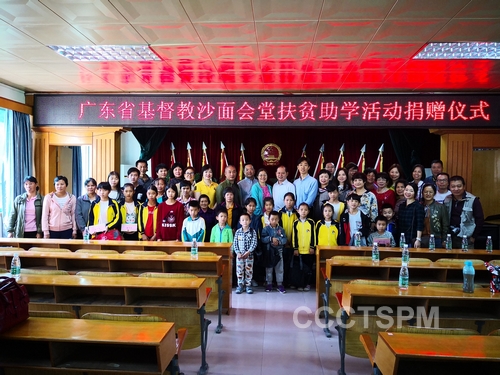 The ministry of education subsidy for poor families has lasted for more than a decade in Shamian Church, and has formed a brand effect that mobilizes more brothers and sisters to join in. So far, the church has subsidized over 600 poor students, with the total donation amount exceeding 1300, 000RMB.
'It is more blessed to give than to receive.' (Acts 20:35) May God remember every single brother and sister who donates and prays for the ministry, and bless those subsidized families to receive grace in Christ.
After the ceremony, members of Shamian Church visited several families who received the subsidy.