On the morning of 10th November, 2018, Tantangqiao Meeting Point in Wuxi, Jiangsu Province held the first thanksgiving service. Over 50 people attended the service.
Tantangqiao Meeting Point is one of the two gathering places affiliated to Anzhen Church. Chairman Zhi Baoquan and General Secretary Zheng Jiquan of Wuxi Xishan District TSPM, , Senior Pastor Deng Yanying, deacon Zhang Yueming and other church staff of Anzhen Church attended the service.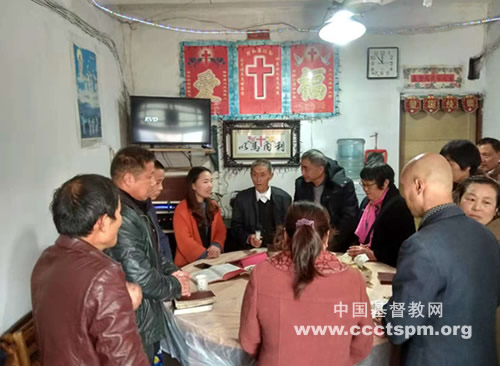 Brother Zhang Yueming presided over the thanksgiving service and Rev. Deng Yanying gave a sermon titled "Thanksgiving Concerto". Rev. Deng shared the values of thanksgiving in Chinese traditional culture and Biblical culture and exhorted believers to be grateful and reach the highest level of gratitude. She warned them against extravagance and waste in the name of thanksgiving, and urged them to be grateful to their family, church, society and country. Rev. Deng selected several well-educated young people as the candidates who will participate in the upcoming trainings in Anzhen Church so as to cultivate and reserve talents for Tantangqiao Meeting Point.
In brothers and sisters' testimony of thanksgiving, they shared God's miraculous deeds they have experienced in their lives and praised the Lord for delivering them from every disastrous situation and guiding them to survive and overcome hardships with joy and hope. Believers demonstrated their confidence and hope in their testimonies, showing that faith can provide comfort and strengths in difficulties.