On the morning of April 28, 2019, Inner Mongolia CC&TSPM held an ordination ceremony in Tongliao Horqin Church.
Among the 32 newly-ordained clergies, 14 were ordained as pastors and 18 were ordained as elders.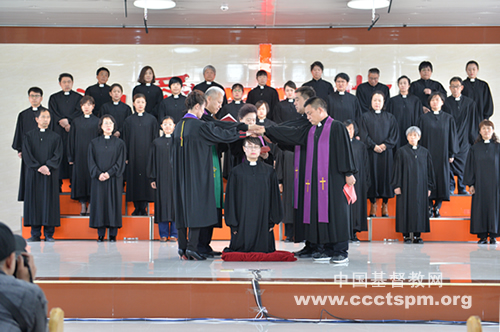 After the ordination, Rev. Xie Baohua hosted the communion and liturgy of commissioning.
As the largest ordination ceremony and union worship service held in the history of the church in Tongliao, there were 56 clergies, 140 church staff members and over 1000 believers gathering together to honor, and remember the Lord, in witnessing this holy and historical moment.