To strengthen the capability of responding to emergencies during the service, Kunshan Church held a training lecture about the common knowledge of first aid care in Suzhou, Jiangsu. Dr. Duan Guangjun from Kunshan No. 1 People's Hospital gave a lecture. 97 people from churches in Kunshan attended the training.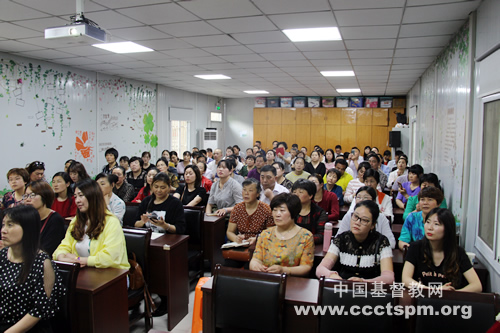 Dr. Duan started from elementary first aid care and stressed the vital importance of the first four minutes and regular principles of treatment. He then shared some first aid skills in four aspects: 1. CPR procedures; 2. Four treatments for the injured; 3. Escape and first aid in disasters and accidents; 4. Emergency care.
The training of medical emergency and care in the church is of great significance. Through training, church members can know how to perform first aid care to both themselves and others, providing another safety net for the congregation.