From September 6 to 8, 2019, Rev. Xu Xiaohong, chairman of National TSPM and Mr. Gu Mengfei, secretary general of National TSPM were invited to attend the "CUV Centennial Commemoration and Symposium on Ancient Civilization and New Culture", jointly hosted by NCCS-Chinese Church Committee and Trinity Theological College.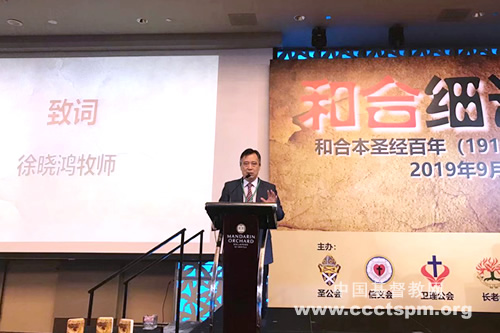 On behalf of CCC&TSPM, Rev. Xu Xiaohong gave remarks at the opening ceremony. He also gave a speech entitled "Translate and Teach the Bible at the Royal Court -- Bible Translation and Hymns over One Thousand Years Ago". Mr. Gu Mengfei made a speech about the overview of CUV Bible over the past hundred years.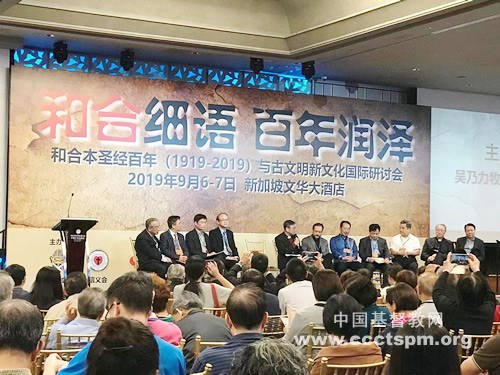 Over 500 people, including church leaders, experts, scholars and church staff from Australia, Malaysia, Indonesia and Hong Kong (China), along with those from Anglican Diocese of Singapore, Methodist Church in Singapore, Lutheran Church in Singapore, Presbyterian Church in Singapore, Trinity Theological College, Fellowship of Evangelical Students as well as local Christians in Singapore participated in the seminar.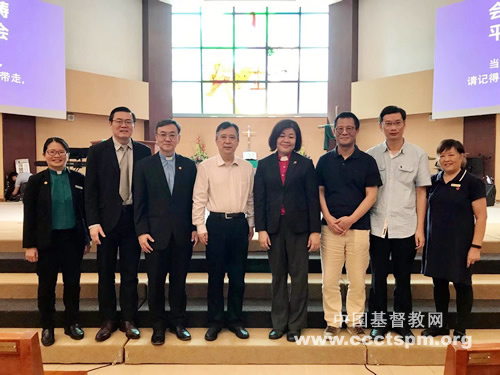 Shandong CC&TSPM, Institute for Religious Studies of Shanghai Academy of Social Sciences and Beijing Jiaotong University were also invited to attend the conferences.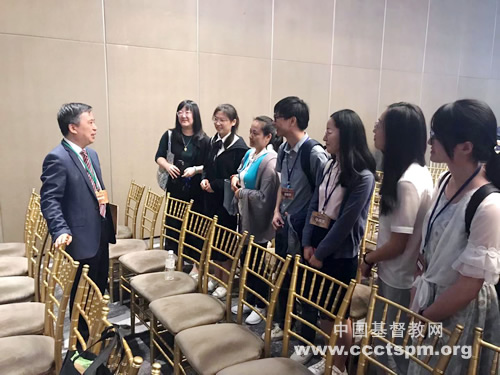 During the symposium, Rev. Xu paid a visit to the students of Trinity Theological College sent by CCC&TSPM, encouraging them to serve the church in China after graduation.
After the symposium, Rev. Xu attended Sunday Worship in a local church and delivered greetings.