On the morning of September 16, 2019, a delegation from Churches Together in Britain and Ireland (CTBI) visited CCC&TSPM. On behalf of CCC&TSPM, Rev. Kan Baoping, vice chairman of National TSPM received the delegates. The two sides had an exchange over theological education and social service ministries.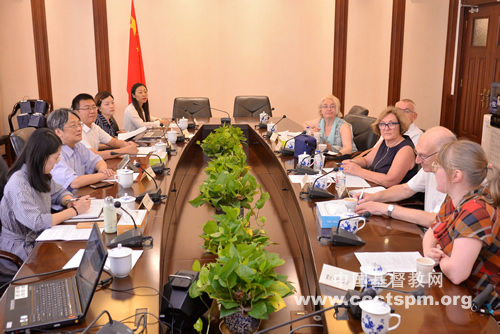 Rev. Kan Baoping hosted the meeting. Rev. Kan first recalled the friendly exchanges between the two sides before briefly introducing the Church in China and the newly-revised Regulations on the Church in China, telling the delegation that the Church in China is a uniting church.
Regarding the recent riots in Hong Kong, Special Administrative Region of China, Rev. Kan showed a video involving the scenes of vandalism, arson and beating civilians and police committed by violent protesters. Rev. Kan referred to the fact that people in Hong Kong have owned the right to vote and demonstrate legally since the year of 1997 (when Britain handed over the sovereignty over Hong Kong back to China).
However, some Hong Kongers now wave the flag of the US to ask for more freedom, and they are supported by politicians from the US and other western countries.
Some people from the churches in Hong Kong are scared of losing the social privileges shielded by historic colonialism. They misinterpret the Bible, go against the Protestant tradition of church and state relationship, and act as political vanguard that disturbed the stability in Hong Kong.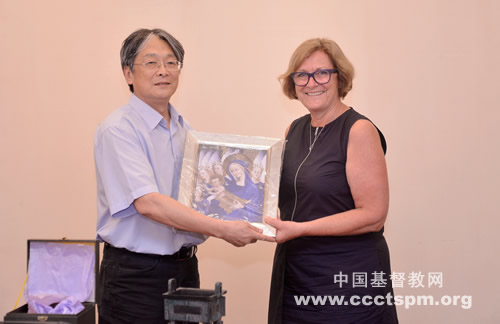 Mrs. Christine Elliott, director of International Programs of CTBI presented the basic situation of CTBI as well as the delegates. She stressed that CTBI highly values the partnership with the Church in China, and that the Church in Britain also attaches special importance to the reflection on colonialism in history.
During the meeting, staff members from both sides introduced theological education and social service respectively, and they had a dialogue on topics of talent cultivation and environmental protection, etc.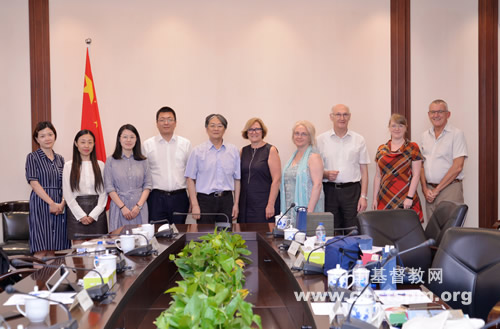 Rev. Kan Baoping hoped that the two sides can deepen the friendship and mutual understanding, and enhance partnership via this friendly and sincere exchange. Also, the two sides can pray and give blessings to the two countries and churches.