On October 13, 2019, Tianjin CC&TSPM conducted an ordination service in Developmental Zone Church in Binhai New District, Tianjin. Yu Chunling, Wang Lun, Wang Yiheng, Li Fang, Zhang Chuanxian, Dong Hui and Li Yuan were ordained as pastors.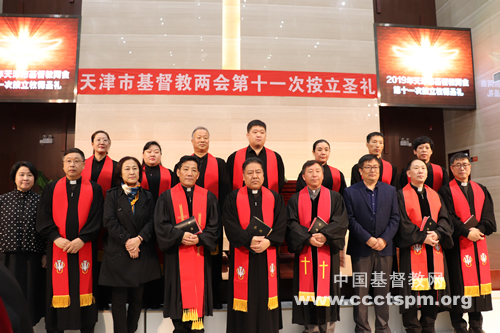 All the seven newly-ordained pastors aged 35-55, graduated from Yanjing Theological Seminary, Hebei Bible School, and etc. They have been served in the churches in Tianjin for several years.
On the morning of October 19, Shenzhen CC&TPM held the opening ceremony for the autumn semester of the training center and the ordination service in Shenzhen Church. Over 800 pastors, staff members, brothers and sisters from churches and church-affiliated fellowships came to witness this holy moment.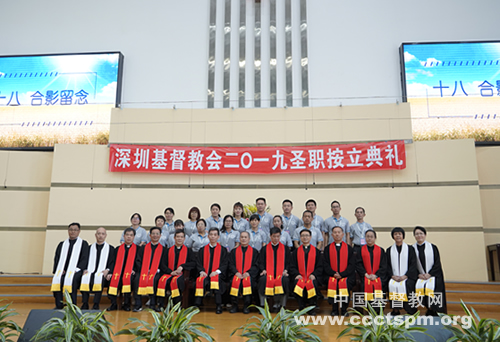 The Bible class of the training center enrolled 55 candidates, and the class for advanced-studies recruited 18 students.
Xie Muruo, Meng Kaihua, Wu Jinghua and Wang Lei were ordained as pastors.
On October 19, Guangdong CC&TSPM held an ordination service in Longdu Church in Zhongshan, and ordained Song Qiyun, Huang Xiaodong, Zeng Peilian as pastors. Nearly a thousand people including staff members, brothers and sisters from churches and church-affiliated fellowships, and neighboring churches attended the ceremony.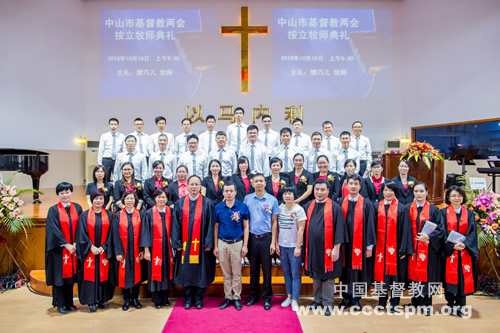 Church members, together with choirs from Xiaolan Church, Jianan Church and Taiping Church sang hymns. The folk music choir from Longdu Church performed the hymns with the characteristics of Cantonese music.
On October 20, Hubei Christian Council conducted the 2019 ordination ceremony for north-western region in Suizhou Church. Those to be ordained as pastors were Dong Quanqiu, Song Defu, Zhu Fugui (female), Liao Lin (female), Cheng Liangping and Zhou Jianzhong.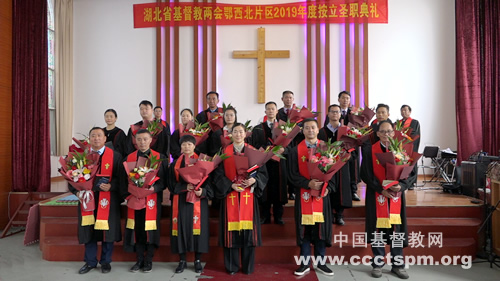 On October 29, Anhui Christian Council held an ordination ceremony in Hefei Church. Six newly-ordained pastors included Sun Xiaojie (female), Zhao Xuan (female), Wu Hong (female), Zhang Yufa, Liu Yingjia and Zhu Tong; newly-ordained Elders were nine, including Xia Cuiping (female), Zou Rijun, Wang Jiqin (female), Zhang Yunguo, Yang Jian, Zhang Zhenqin (female), Gao Wenling (female), Li Yanfang (female) and Wang Shuqin (female).