After 26 weeks of suspending services in Dayan Town Church in Ewenki Autonomous Banner, Hulun Buir, Inner Mongolia, the church reopened on July 26, 2020 and had its first worship service during the period of regular epidemic prevention and control.
The number of the congregation reached 200, and each of them followed the procedures of showing personal itinerary code and QR health code, registering ID, measuring temperature and wearing mask as well as other protective gears before entering the church.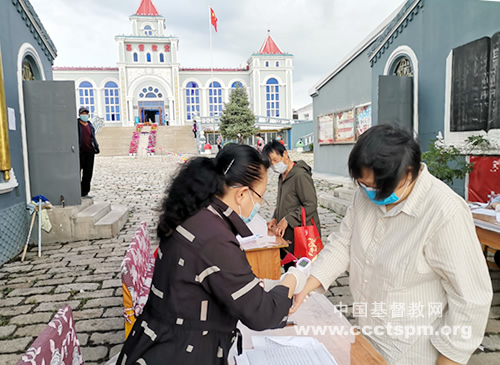 The service was hosted by Rev. Han Shuli, director of the Management Committee for Dayan Town Church. Rev. Wang Lihua, vice president of Ewenki Autonomous Banner CC and president of Hulun Buir CC&TSPM shared a sermon entitled "Cherish" with the verses from the First Epistle to the Thessalonians 5: 16-18, exhorting the congregation to cherish their lives and the moment.
After the preaching, Rev. Gao Zhigang, vice president and secretary general of Hulun Buir CC&TSPM announced the new leadership of Dayan Town Church.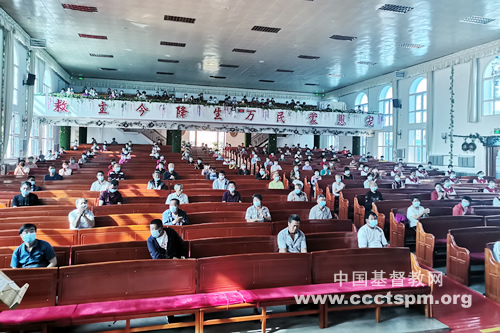 So far there have been six churches in Yakeu, Daur Autonomous Banner of Morin Dawa that resumed services. More churches and church-affiliated fellowships that meet the requirements of epidemic prevention and control would gradually reopen and resume services.
(Translated and edited by Bei Sang)