On November 21, 2020, Nanjing Union Theological Seminary began its freshmen orientation.
Before the freshmen arrived, students of the Student Union introduced the registration process and notifications to them via online group chat, from which various enquiries given by freshmen were replied with patience.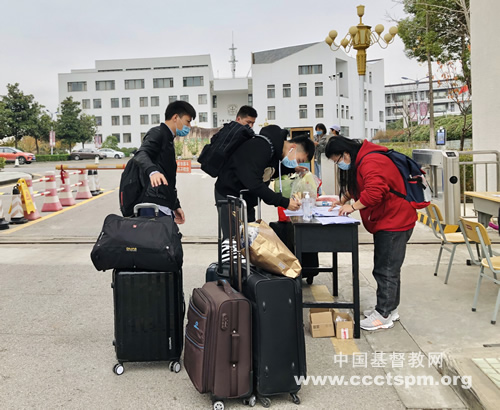 When the freshmen arrived, they registered, visited the dormitory and the school cafeteria, and received anti-epidemic supplies under the standards of virus prevention and control.
On the morning of 22nd, there was a pre-class training in the seminary's lecture hall. Attendees were required to wear masks. Teacher Huang Jinbin from Student Affairs Department introduced the basics of the seminary, accentuated the rules and regulations, and urged students to study assiduously and not fall short of the grace of the Lord. Freshmen then made self-introduction in turn.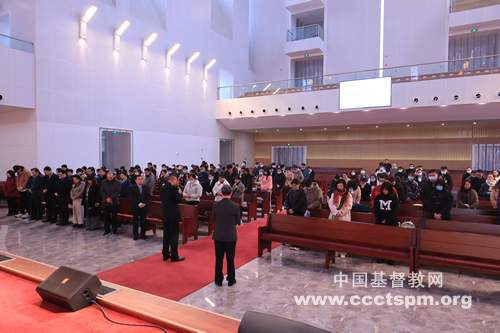 On the morning of 23rd, teachers met up with the freshmen in the auditorium. Rev. Chen Yilu, deputy executive president, welcomed the students and gave the exhortation. Vice President Rev. Chen Bin gave blessings and expressed his expectation to them.
(Translated and edited by Bei Sang)