From November 23 to 28, 2020, Shaanxi CC&TSPM's third "Good Shepherd" training course was held in the training center of Weinan CC&TSPM. The "Good Shepherd" program focuses on the spiritual cultivation of grass root laypersons and preachers, as well as the capacity building in social services. There were 30 trainees from churches in Hanzhong, Tongchuan, Xianyang, Yan'an, Yulin, Weinan, Hancheng, etc.
Staff members of the Amity Foundation's Department of Church Social Services were invited to give lectures.
Director Rev. Shen Zhanqing delivered the "Introduction to the Institutions and Ministries", as well as "Serving the Holy Ministry"; Rev. Kou Weiwei shared the messages on the "History of Christianity Charity in China"; the speech given by brother Peng Yaopei was entitled "Internet Charity and Fund-Raising".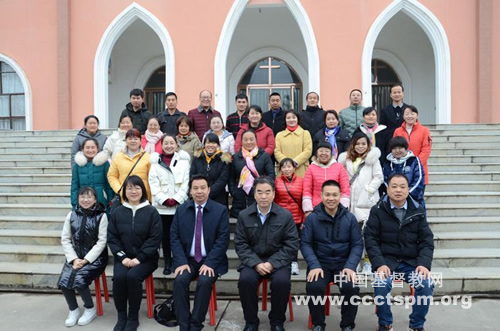 The speakers mentioned that the church can have an active role to play in participating in social services. As the light and salt of the world, churches can become the blessing of the neighbors, communities and the country as well through helping others, thereby honoring God and benefiting the people.
( Translated and edited by Bei Sang)