On December 11, 2020, Shanghai CC held an ordination ceremony in Jiayin Church of Pujin Street, Minhang District. Nearly 500 staff members, brothers and sisters from churches in Shanghai came to witness this holy moment.
At the ceremony, Rev. Geng Weizhong, president of Shanghai CC, questioned the ordinands for reaffirmation of their ordination vows, and then performed the laying on of hands for each of them.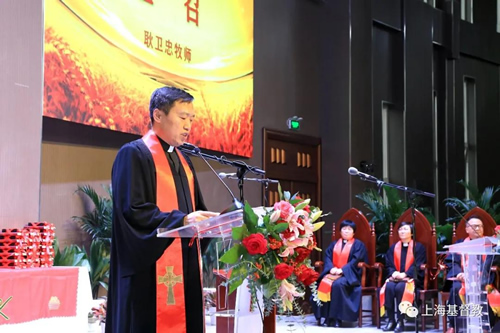 The newly-ordained pastors were Zhang Xian, Tang Chun'en (female), Chen Huihua (female), Dai Wenjun, Wu Jie, Huang Liang, and Zhao Jing (female).
The newly-ordained elders included Qian Li (female), Gu Haiying (female), Zhang Jinhua (female), Shen Jianzhong, Tang Xingdi, Huang Xiuhong (female), Zhou Jianqing, Song Junmin, Chu Yuexin (female), Chen Caijuan (female), Jiang Fengying (female) and Shen Hanmei (female).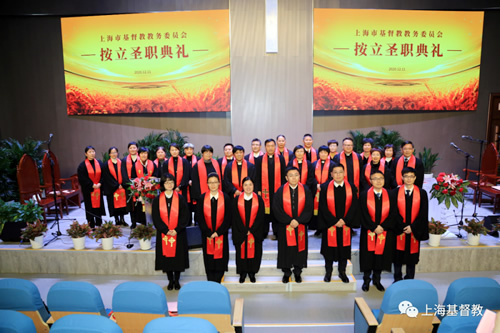 After the ceremony, a symposium was held to welcome all newly-ordained clergies. The participants also included leaders of CC&TSPMs from various districts in Shanghai as well as clergies of the churches where these newly-ordained pastors and elders serve.