On August 10, 2023, Rev. Cheng Baoshan, Vice President and General Secretary of Hebei CC, led a group of staff to visit the churches in Zhuozhou, Laishui, and other places severely hit by the recent floods. They were concerned about the damage caused by the floods and urged local clergy and believers to be cooperative in the relief work, increase their safety awareness, and remain steadfast in faith. They also encouraged brothers and sisters to actively partake in the post-disaster reconstruction programme and resume normal life.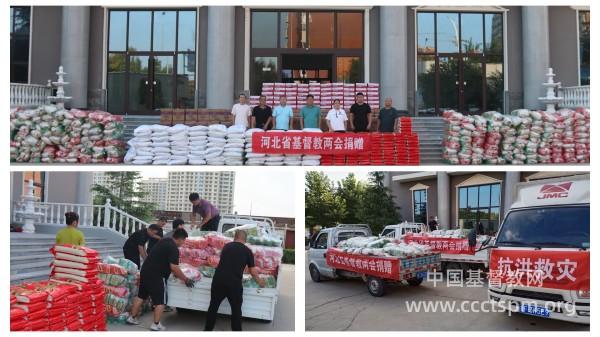 By August 14, Hebei churches have donated over 500,000 CNY, along with disaster relief supplies (including rice, oil, flour, bottled water, sausages, instant noodles, medicine, disinfectants, etc.), to help facilitate relief effort in an orderly way.
Translated and edited by
Bei Feng and
Xiao Tang.