From August 14 to 18, 2023, Tongchuan TSPM held a citywide minister retreat at the Xiejing Church in Tongchuan City, Shaanxi Province. The retreat was attended by more than 90 pastoral staff from different churches and church-affiliated fellowships.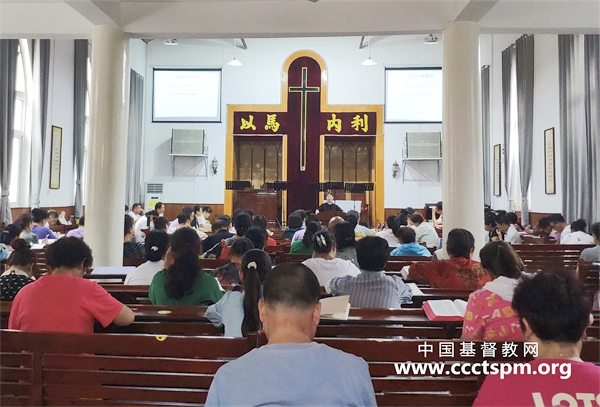 The retreat, under the theme of "Holistic Health", consisted of worship, praise, as well as lectures given by teachers from Shaanxi Bible School. Its aim was to guide ministers in their consistent pursuit of spiritual growth.
Rev. Xing Jinlian, Chairperson of Tongchuan TSPM, encouraged all to serve under the guidance of the Holy Spirit, shepherd the sheep of God according to biblical truth, honor God and benefit the people.
Translated and edited by Bei Feng, Xiao Tang.