On October 22, 2023, Henan Theological Seminary held a Thanksgiving service with the theme "Honoring the Elderly" in celebration of the 2023 Chongyang Festival.
During the service, the congregation sang Peace Be With You together to express well wishes to all the senior people present. Representatives of seminarians presented a bouquet of carnations, a scarf and a book to all those over the age of 70.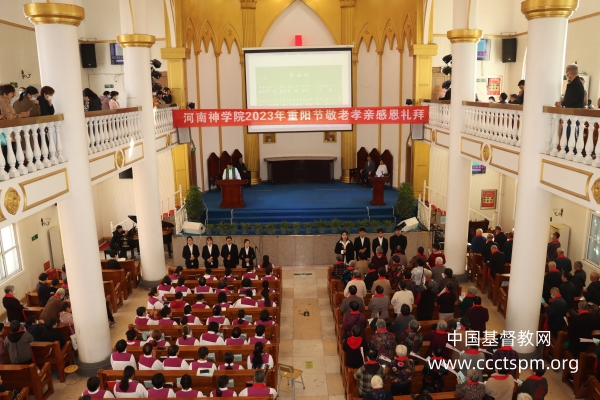 Through the flowers, they conveyed their gratitude, respect and blessings for the health and happiness of these senior believers. The scarf represented their concerns out of love for these elderly to let them feel the warmth of fellowship. The book symbolized the church pastoral care guiding them to lead an abundant spiritual life that can renew like an eagle.
"The glory of young men is their strength, gray hair the splendor of the old." At the end of the service, Rev. Tang Weimin offered benediction to all elderly.
Translated and edited by Bei Feng.