On the afternoon of August 17, 2020, Rev. Shen Xuebin, vice president of CCC, visited senior people at the Zhengsheng Love Service Center affiliated with Anqing CC&TSPM. Rev. Shen chatted with the elderly amicably and learned about their living conditions.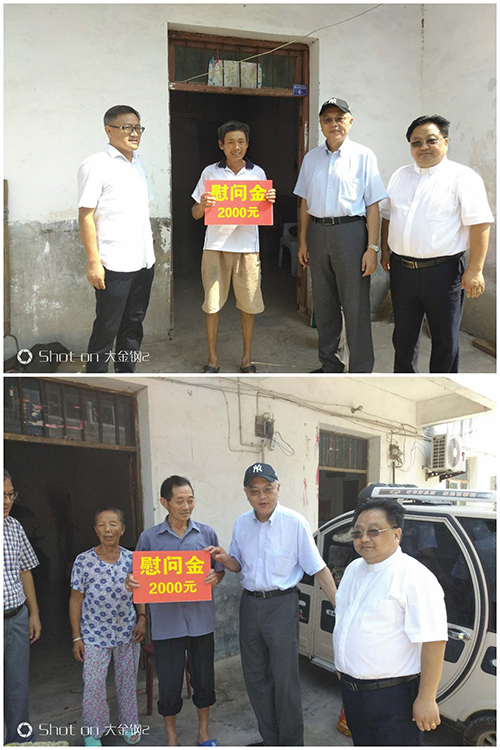 On the morning of August 18, Rev. Shen participated in the donation ceremony in Changfeng Village, Anqing City, a remote place also struck by the floods in July. After the ceremony, the CCC&TSPM delegation headed by Rev. Shen visited the households affected by the floods and donated money and living necessities like cooking oil, rice to them. To help with the disaster relief of local poor households, CCC&TSPM has donated 100,000 CNY in total.
In the afternoon, Rev. Shen reached the Nativity Church, the headquarters of Anqing TSPM. He had a conversation with the staff members and got to know the local ministries of church construction, church governance, social services, etc. In the end, Rev. Shen together with other staff members visited two hundred-year-old churches, Holy Grace Church and Holy Savior Church.
(Translated and edited by Bei Sang)