On February 19th 2019, Mujia Garden Christian Christian Church in Suzhou held lantern riddle guessing activities online to celebrate the Lantern Festival.
Celebrating the Lantern Festival in Suzhou is all about guessing riddles on the lanterns, eating Suzhou-style Tangyuan (glutinous rice ball with filling) and family reunion, a good showcase for the charming traditions of Jiangsu, a southern Chinese riverside city.
The Church prepared 12 electronic riddle lanterns. The riddles were based on Biblical knowledge and the answers were figures and places in the Bible.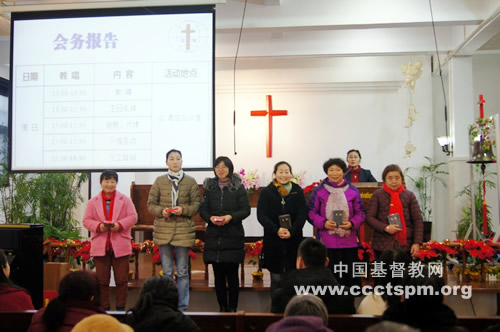 The activity kicked off at 8:00 p.m. and ended at 0:00 a.m., with over 120 participants. Nine of them got all the riddles right.
On 24th February, Mujia Garden Christian Church awarded every one of the nine winners with a copy of CUV on the Sunday service to encourage church members to cherish CUV and carefully study the word of God. This activity also marked as the prelude of the CUV centennial commemoration activities in Mujia Garden Christian Church.
As Chinese Christians, we are blessed with outstanding Chinese culture, delicate Chinese cuisines, and most importantly, the CUV Bible. May God bless China and make it strong and prosperous and achieving the revitalization of the nation in His light of Grace!