Hunchun CC&TSPM organized a deacon training in Henan Church, Yanbian Korean Autonomous Prefecture, Jilin Province, on March 11-12, 2019. Over 120 deacons from 20 Korean ethnic gathering points in Hunchun received the training.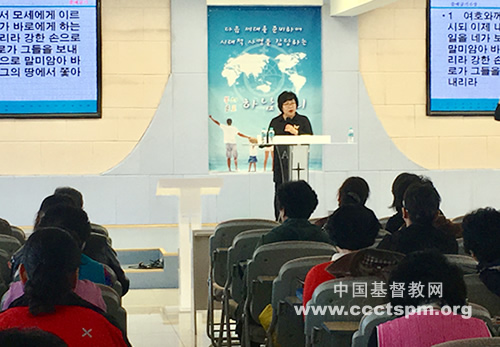 Hunchun is in the downstream region of Tumen River, eastern Jilin Province. Facing South Korea and Japan across the sea, it borders Russia and North Korea. Local inhabitants, with a population of around 220,000, consist of Han ethnic, Korean ethnic and Man ethnic groups. There are 30 gathering points affiliated with Hunchun CC&TSPM, 20 of which provide Korean services for Korean ethnic believers.
Rev. An Fengzhe, the coordinator for the training, said that the gathering points in Hunchun are harassed by external forces and heresies. The aging and declining Korean ethnic believers are also the prominent problems in this region.
As a response, Korean Ethnic Ministry Department of Hunchun CC&TSPM holds the deacon training on a yearly basis to enhance the pastoral quality.
14 deaf deacons from the Deaf Fellowship of Hunchun Church received the training. Zhao Yingji, a preacher, did the sign language interpretation.