From 21-24 March, 2019, a delegation from the Gideons International led by Mr. Zhao Zhiyong, coordinator of China Programs, visited churches in Jiangsu. They received warm welcome from Jiangsu CC&TSPM.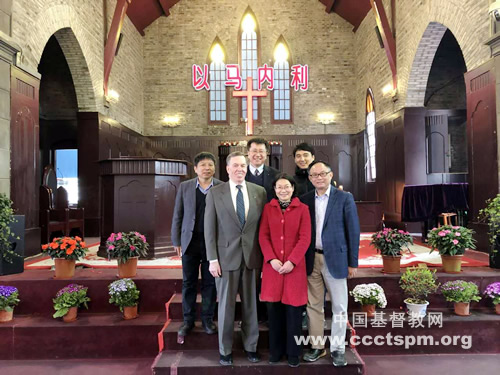 On the morning of March 22, accompanied by Rev. Shi Li, vice chairperson and secretary general of Jiangsu TSPM, the guests went to Nanjing Amity Printing Co., Ltd. They learnt about the Bible printing business there and visited printing workshop with the accompany of General Manger Liu Lei.
In the following two days, the guests visited churches in Yangzhou and attended the Sunday service respectively in Shenzai Church and Shaobo Church. They were also present at the Bible Donation ceremony held by Jiangsu CC&TSPM in these two churches.