On March 25, 2019, Jilin Bible School held a Book Distribution ceremony in the Holy Love Church, distributing over 500 devotional books donated by CCC&TSPM. All students and faculty attended the ceremony.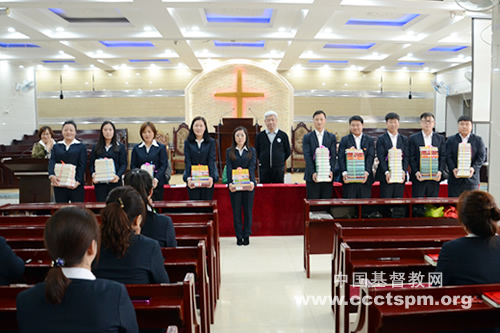 Rev. Meng Fanzhi, president of Jilin Bible School attended the ceremony and exhorted students to read more, think more and experience more, extract the essence from the books and apply it into practice. They should spare no effort in writing and accumulating knowledge, so as to seek for a path of healthy and active development of the church in the new era with an inquiring mind.
Finally, Rev. Meng gave the benediction to students, hoping that they can find pleasure in reading and enrich themselves.