Hunan CC&TSPM conducted an ordination ceremony for 15 church staff in a gathering point of Xingsha Church on March 31, 2019.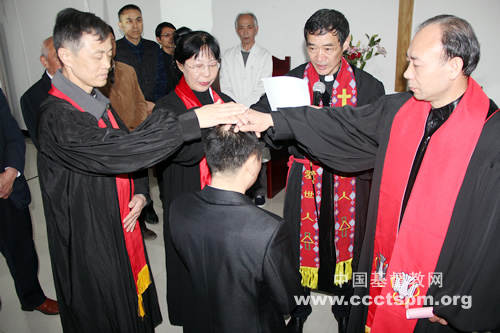 Rev. Chen Zhi, president of Hunan Christian Council presided over the ceremony. Rev. Yin Jianhui, vice chairperson of Hunan TSPM, Rev. Zhou Yun and Rev. Tan Enyi, members of the Standing Committee of Hunan CC&TSPM, assisted in holding the ceremony.
Ms. Tan Aiqi was ordained as pastor, and Elder Yin Ende and Elder Yang Yungen ordained two members of their church, Yin Jiping and Song Zhengting as elders.