On April 22, 2019, Rev. Wu Ming Tim, chairman of Hong Kong Chinese Christian Churches Union (HKCCCU) led a 14-person delegation visiting CCC&TSPM. Rev. Shen Xuebin, vice president of China Christian Council (CCC) and other staff members received the guests.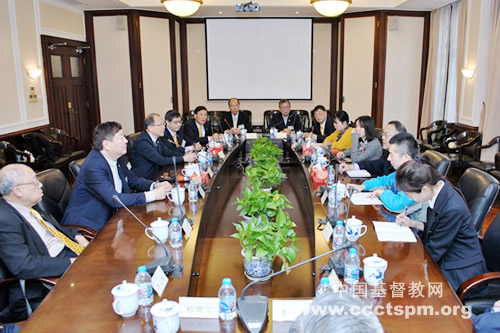 Rev. Shen introduced the delegation the long-standing opening up policy and the policy of freedom of religious belief in the mainland of China.
Staff members from Overseas Relations Department, Media Department and Social Service Department then introduced the ministries being carried out in their respective departments.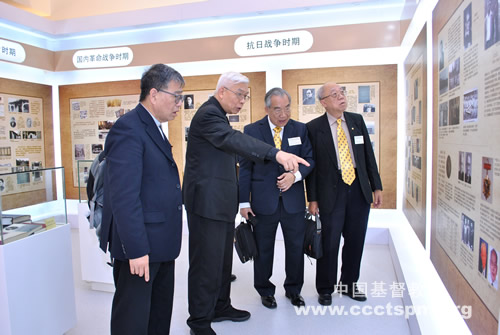 Rev. Wu Ming Tim invited CCC&TSPM to attend HKCCCU's 105th anniversary ceremony to be held in the next year. Other members of the delegation also shared the latest news in HKCCCU as well as the plan on ministries.
The delegation was shown around the exhibition room of CCC&TSPM, displaying the patriotic history of the church in China with illustrative stories.
After the meeting, the two sides exchanged gifts and took group photos.
Accordingly, HKCCCU has long been actively engaging in the social services through subsidizing churches in the mainland. In recently years, things like road-building and drinking water programs that collaborated with CCC&TSPM won praises from local residents.