On May 25, 2019, organized by Zhejiang CC&TSPM, a cross-strait exchange meeting for sacred music was held in Hangzhou Chongyi Church.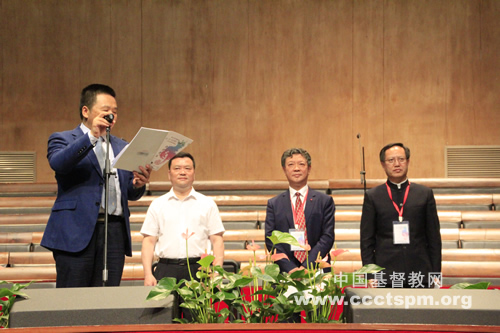 Rev. Shan Weixiang, vice president and general secretary of China Christian Council and president of Zhejiang Christian Council hosted the opening ceremony and introduced the guests.
In his speech, Rev. Wu Wei, president of China Christian Council, said that brothers and sisters from both sides of the Strait shared a common wish, to dedicate themselves to God through singing hymns. And it is truly a testimony. May the Holy Spirit touch the hearts of brothers and sisters so that they sing and make music from the hearts to the Lord and praise God with grace.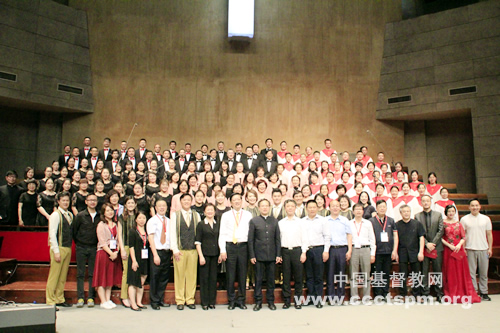 Rev. Pan noted that the mainland and Taiwan are only separated by a stripe of water and rooted in the same ancestors. The exchange meeting aimed at offering a platform for brothers and sisters from both sides of the Strait to interact with one another, facilitating mutual growth and progress of the cross-strait holy music and strengthening the cross-strait relationship between brothers and sisters.
After the opening ceremony, Holy Harvest Choir and Heavenly Melody Choir from Taipei Spiritual Bread Church, together with Zhejiang Holy Love Choir, Holy Song Choir from Chongyi Church, Cixi Christian Union Choir, Wenzhou Holy Trinity Union Choir, Cangnan County Tianyue Choir and Taizhou Wenling Church Choir had two fascinating sacred music exchanges.