In order to deeply implement the process of the indigenization and contextualization of Christianity in China, and offer the explanation of doctrines and rules in accordance with the contemporary development, Fujian CC&TSPM recently held a meeting for the revision and publication of original sacred music, inviting experts, scholars and backbone staff of sacred music to participant in revising Hokkien Hymns which are rich in Fujian local characteristics. 17 experts, scholars and church members attended the meeting.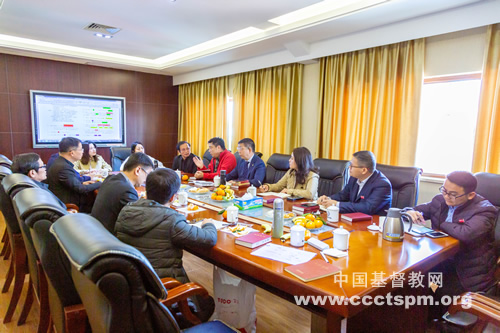 Attendees believed that the Hokkien Hymns are the product of the indigenization movement of Christianity in China, and have had positive impacts on spreading Christianity in Fujian Province.
However, the Hokkien Hymns with a history of over a hundred years are in need of further creation and revision, since many changes in time, culture, language and words have occurred. To satisfy the needs of preaching gospel in the new era, further revision of Hokkien Hymns is the common expectation of staff members of Fujian CC&TSPM, as the Hymns act as a vivid practice to contextualize Christian sacred music in the province.