On February 6, 2020, Shanghai CC&TSPM purchased 10,240 suits of protective clothing worth 368,640 CNY for Shanghai Red Cross to support the work of prevention and control in Shanghai Railway Station. According to the statistics, Shanghai Christian communities and organizations in the battle of antivirus have donated emergency supplies like surgical protective clothing, goggles, surgical gloves, alcohol-based hand sanitiser gel, etc., amounting over 4,600,000 CNY.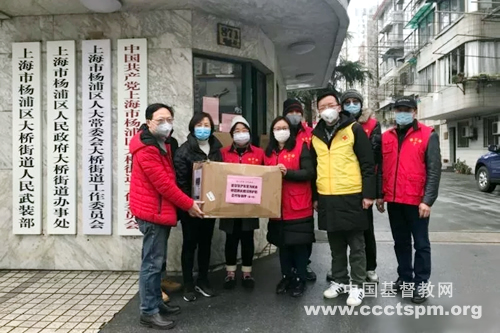 By February 8, Hainan CC&TSPM has raised 780,000 CNY from churches and individuals in Hainan Province. Pastors and overseas Chinese donated 27,000 CNY; they also reacted responsively to order 200,000 masks from overseas and planned to donate to churches and health centres in Hainan and Hubei. The rest of the money is to used for purchasing medical supplies to support the frontline antivirus battle.

By February 9, CC&TSPMs, churches and church members in all parts of Heilongjiang Province have donated 4,256,895.55 CNY to Red Cross.

By 9 a.m., on February 10, Zhejiang churches and Christians have donated 15,210,217 CNY.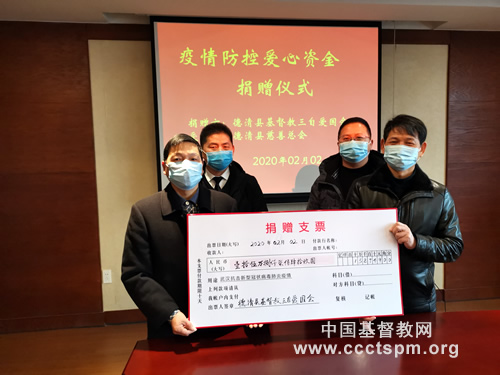 By 12 a.m. on February 10, Guizhou churches and church members have donated money and goods that equal to 1,360,504.00 CNY.

By February 10, churches in Hebei Province have donated money and goods worth over 3,200,000 CNY to various channels including Hebei Shengde Charitable Service Centre, local civil administration departments, Red Cross, etc.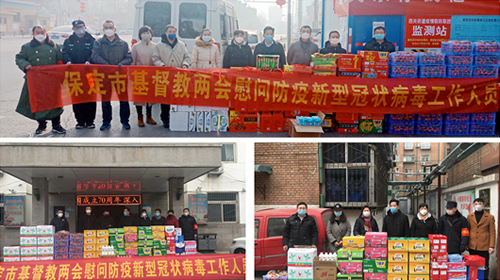 By February 11, CC&TSPMs and churches of Henan have donated 11,813,947.84 CNY, 11,000 surgical masks and more than 1300 boxes of instant noodles and milk.

By February 11, Shanxi churches have donated 2,470,025.86 CNY. Additionally, Datong Christian Patriotic Council, Jincheng CC&TSPM, Yangquan CC&TSPM provided disinfectants, hand sanitisers, soaps, towels and other goods for the frontline workers, which amount to 46,450.1 CNY.

In responding to the calling of CCC&TSPM, Ningxia CC&TSPM called upon churches in the region to raise money for the epicentre. By now, they have collected up to 22,000 CNY.
Liaoning CC&TSPM, municipal CC&TSPMs, along with Northeast Theological Seminary respectively called upon believers to make donations actively for the virus-stricken area. The amount of donations has reached over 3,000,000 CNY.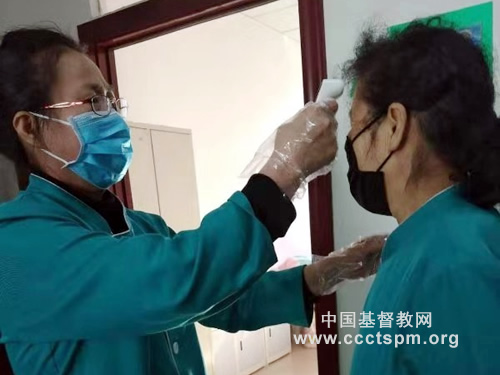 By February 13, churches and church-affiliated fellowship in Qinghai Province have donated over 78,875 CNY via multiple ways.
By February 14, Hubei churches have donated 11,348,332 CNY, 1,500 suits of protective clothing, 28,350 masks, along with other goods worth 30,400 CNY.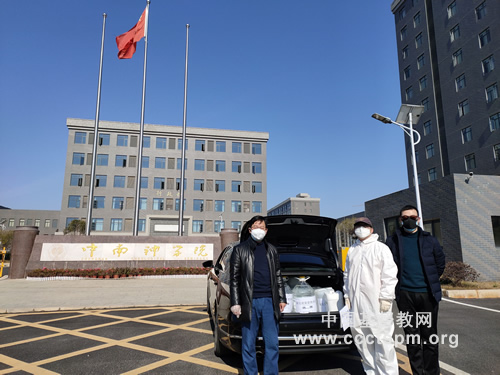 On February 17, Beijing CC&TSPM donated 2,390,686.75 CNY to Beijing Charity Association, which is to used to support Shiyan City, Wuhan Province, the recipient of pairing assistance, to fight against the NCP.
By February 18, Jiangxi churches have donated 4,010,790 CNY in total. Leaders of Jiangxi CC&TSPM took strengthened measures to protect themselves and participated in the work of virus prevention and control in local community.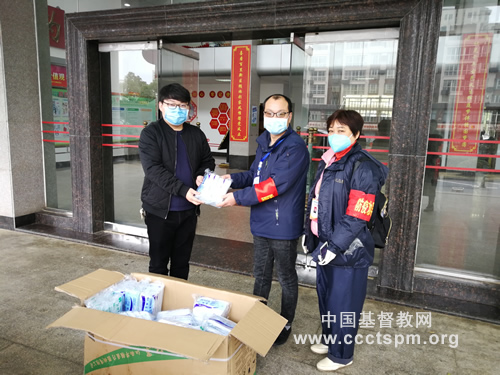 By February 22, churches in Shaanxi Province have made donations worth 3,186,500 CNY to Wuhan, with antivirus emergency supplies including masks, disinfectants, megaphones, medicinal alcohol, surgical gloves, tents, towels, food, etc.
By February 27, churches and church-affiliated fellowships affiliated with Tianjin CC&TSPM have donated 1,975,800 CNY in total to charities like the Red Cross. Other supplies involved disinfectants, disposable rubber gloves and alcohol-based sanitiser gel, etc.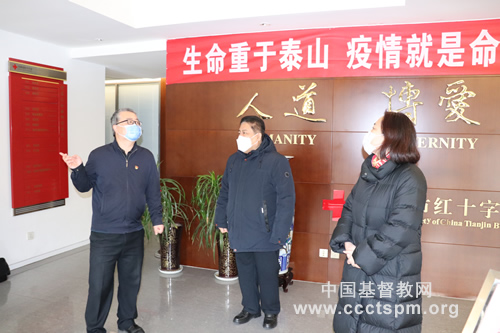 By February 29, churches in Jilin Province have donated money and supplies (including protective suits, goggles, masks, disinfectants, medicinal alcohol, colourred-steel shelters, warm pa