On April 10, 2020, Shandong CC&TSPM held a prayer meeting for "Good Friday", attended by over 50 people consisting of all staff members of Shandong CC&TSPM and faculty of Shandong Theological Seminary.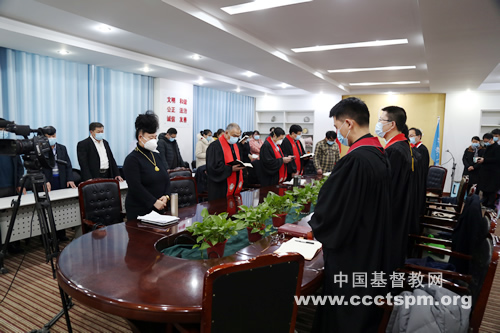 The prayer meeting was hosted by Rev. Gao Ming, chairman of Shandong TSPM. He called upon all to pray for the global pandemic to be ceased soon, and to remember the virus-stricken areas and the people living there while meditating on the Passion of Jesus. May God be merciful and give blessings to all nations to take effective measures to fight the virus, keep the frontline medical workers and anti-epidemic workers safe, let people properly self-quarantine, and let the world return to normal.
Meanwhile, Rev. Gao encouraged the attendees to follow the examples of those selfless people who devoted themselves in fighting the virus and manifested the spirit of dedication during the COVID-19 outbreak. He also urged them to renew their attitudes towards serving the Lord, and live the life of renewal like the resurrection of Jesus Christ in accordance with His teaching.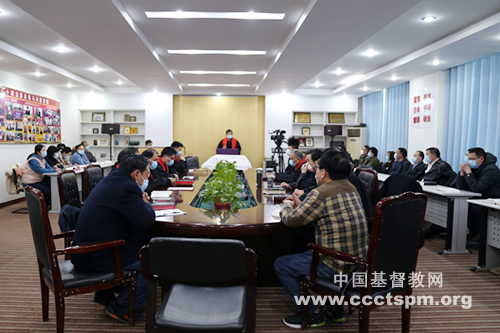 Afterwards, Rev. Gao Ming hosted the Communion and told the congregation to exam themselves and repent, take care of one another as they are brothers and sisters in the Lord, and "make every effort to keep the unity of the Spirit through the bond of peace".
(Translated and edited by Bei Sang)