On June 7, 2020, churches in Sichuan Province, with the guidance of local authorities, reopened and resumed the worship services.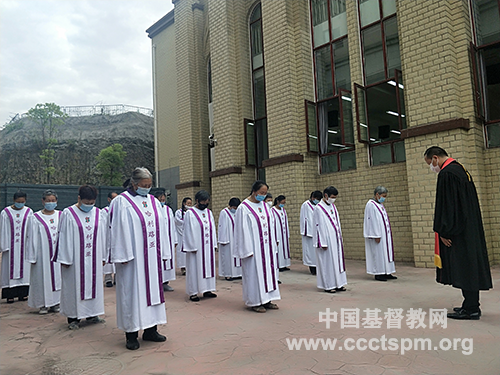 At 7:40 a.m., on the square of the church, Rev. Zhong Hanyu of Gospel Church in Weiyuan County, Neijiang City, led the church choir together with brothers and sisters to mourn for those medical workers, civil servants, staff members of the communities as well as the patients who lost their lives during this arduous battle against the virus for three minutes long.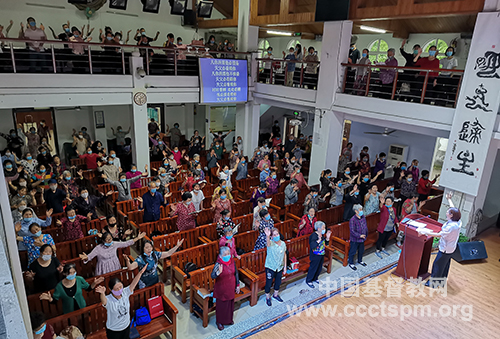 At 9:00 a.m., all pastoral staff and believers together around 300 have attended the first service with Eucharist since the church reopened. It is learned that efforts made before relaunching the service included maintaining the electrical power system of the church buildings, examining the firefighting equipment, and specifically designing a bulletin board regarding information on virus prevention and control as well as how to resist heresies and cults, which help to ensure the church activities to be carried out safely.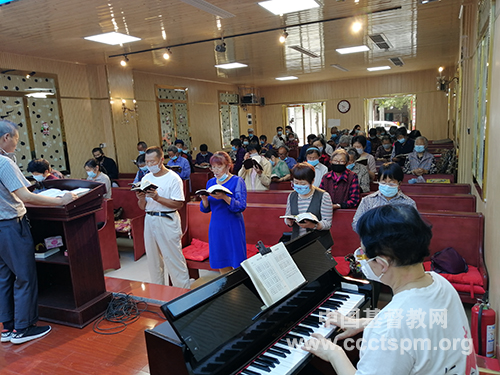 Shangxiang Church in Chengdu City, and churches and church-affiliated fellowships in Guangan City, Leshan City, Luzhou City, Yibin City, Jiangyou City, Mianzhu City, Xichang City in Liangshan Yi autonomous prefecture, Anyue County in Ziyang City, Yilong County in Nanchong City and etc., all put up notices of the entry at their gates, set temperature check and register spots, and prepared QR health code scanners, quarantine rooms. In these places, brothers and sisters led by church volunteers can take the temperature orderly and keep physical distancing before entering the church buildings.
(Translated and edited by Bei Sang)