On the morning of June 18, 2020, Tianjin CC&TSPM held a donation ceremony in Youguang Kindergarten in Hexi District, aiming to help the teachers who had fallen into difficulties during the outbreak of the virus. Rev. Mao Yajun, president and chairman of Tianjin CC&TSPM and several staff members attended the ceremony.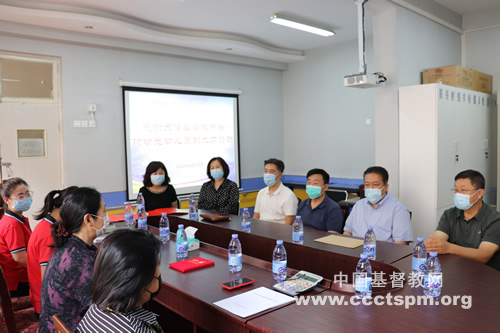 As a highly-renown kindergarten, Tianjin Youguang Kindergarten was built in the 1930s. However, affected by the COVID-19, the kindergarten had to be temporarily suspended and was troubled by the problem of how to pay the teachers.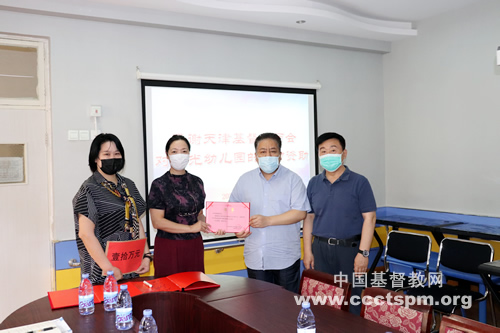 After knowing this, Rev. Mao Yajun responded quickly and decided to give a helping hand to them. Tianjin CC&TSPM then donated 100,000 CNY to Youguang Kindergarten as the living allowance for the kindergarten's teachers during the suspension.
(Translated and edited by Bei Sang)