Organized by Songyuan CC&TSPM, 12 churches and church-affiliated fellowships in Songyuan City, Jilin Province, began to reopen since July 15, 2020.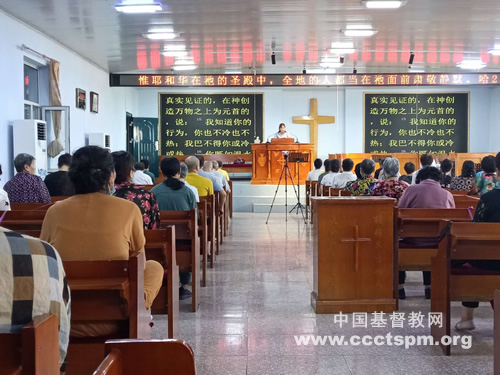 Adjustments were made on the basis of the requirements of epidemic control and prevention. Such as, shortening the length of time for worship services and limiting the number of the congregation to avoid large gatherings in churches. At the same time, churches prepared anti-epidemic supplies like masks, thermometers, disposable gloves, disinfectants, etc., and had all church buildings sterilized. Church members also accepted trainings for skills and knowledge relevant to virus control and prevention.
On July 18, Changshan Town Church in Qianguo County held its first service since the resumption. Elder Zhao Guangxue hosted the service and Liu Yan shared a sermon entitled "God Is the Cure for Our Indifference", encouraging the congregation to serve the Lord with a fervent heart and make concerted efforts in fighting the virus.
(Translated and edited by Bei Sang)